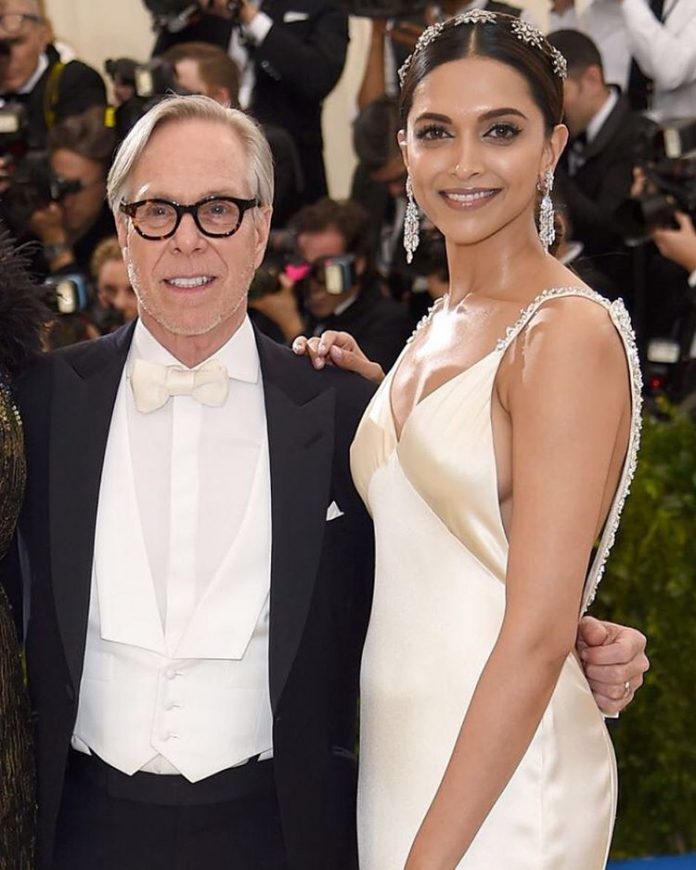 Deepika Padukone caught on video in the bathroom that has other celebrities smoking cigarettes
A scandal has broken out from the Met Gala 2017, when pictures of celebrities smoking in the bathrooms of the Metropolitan Museum of Art, were released on social media through their accounts. A video that has been viewed millions of times, shows celebs puffing away in a crowded bathroom at the venue. And Deepika Padukone is also seen in the same bathroom with them, posing for selfies. The Hollywood personalities at the front of the scandal include supermodel Behati Prinsloo, Hailey Baldwin and Emily Ratajkowski, among a number of well-known faces from the fashion world. Celebrities who did not make an appearance in the video, but were in other bathroom selfies included Kim Kardashian West, Kylie Jenner, Kendall Jenner, Bella Hadid, Rita Ora and Fifty Shades of Grey star Dakota Johnson, among others.
The Met Gala honors art in fashion through an annual event. Every year, it takes place at the prestigious Metropolitan Museum of Art in New York. The walls of the museum are adorned with some of the most priceless art works of the top artists of the world. Special care is always taken to preserve these pieces, and there are a certain number of rules that attendees must follow. One of them, is no smoking.
And Met Gala donors are not happy with these stars blatantly showing disrespect for the sanctity of art. A anonymous donor told the international media, "As a donor to the Met, I was so insulted to see all these 'celebrities' smoking and taking selfies of themselves in the bathroom. Mostly, it's disrespectful to the art collection which needs to be kept 100% smoke-free. I would honestly like to see these people fined by the city."
Deepika Padukone was attending the Met Gala for the first time. She made her way to Hollywood by starring in the film XxX: Return of Xander Cage along with action star Vin Diesel and co-stars Nina Dobrev and Ruby Rose. Though one cannot actually see a cigarette in the hand of Deepika Padukone, she was in the same smoke-filled bathroom as the other celebs in the centre of the scandal. At the moment, there is no further news if any action is being taken by the city or the museum. You will, however, get to see Deepika Padukone on the red carpet at the upcoming Cannes Film Festival 2017, so prepare for some more headlines!
Image Credit: Instagram