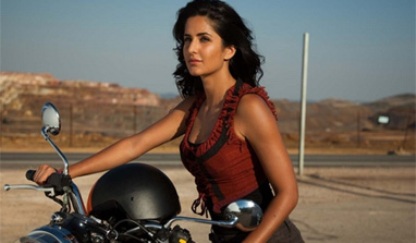 Hot Bollywood actress Katrina Kaif  has done many action scenes in the past, for movies such as 'Ek Tha Tiger' and 'Zindagi Na Milegi Na Dobara'.  However, this time the actress is not in a mood to do any more action sequences for her upcoming movie 'Dhoom 3'. Kaif said that she would prefer to use a body double for any stunts that she may need to perform.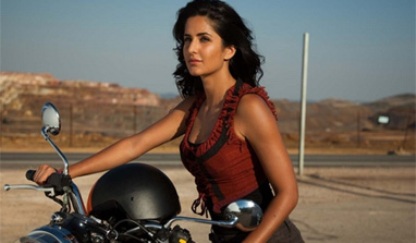 Reports state that this time the actress is playing it safe, as she has two major projects in hand, namely 'Dhoom 3' and 'Bang Bang', due to which she has made it clear to the makers of the flick that she will not do any action sequences as of now. However, Katrina will still be seen performing acrobatics along with light action sequences, while  heavy action scenes will be handled by her body double.
There were also reports that the 'Boom' actress is looking after her body, as she has to look good along with Aamir Khan in the movie and that she was also regularly practising stunts on the sets.  However, all such reports have turned out to be untrue and it is quite evident that the actress will not allow the smallest injury to affect her body, or  she will not be able to fulfil the rest of her commitments.