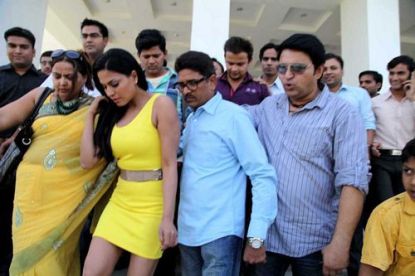 Pakistani actress Veena Malik was recently promoting her upcoming movie 'Zindagi 50-50', during which she was mobbed by her crazy fans. The actress was reportedly shocked by the event, when she was in Jaipur.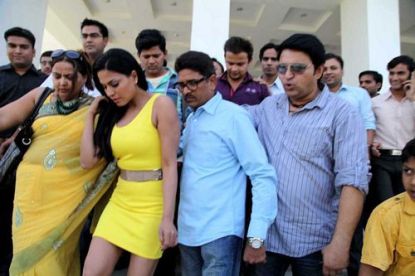 Malik had to cut short her visit after she was mobbed by several fans, as they went out of control just to get a glimpse of her, despite tight security. Veena's upcoming movie has been dubbed in various languages, including Tamil and is all set to hit theatres on May 24, 2013.
Earlier, on April Fool's Day the model said that she had she was married to an undisclosed person. The actress had posted the news on the microblogging site Twitter, saying that she was not single anymore and that she was married in a private ceremony with family and friends.
The actress not only revealed details of her private ceremony, but also revealed that her husband was an Italian model named John Esposito, who was a devout Muslim. Malik will soon be seen in an upcoming movie 'The City Never Sleeps'. The makers of the movie are conducting a contest to find actors for the movie, since February 15, 2013.