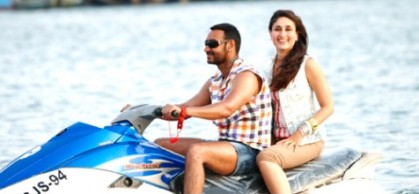 Bollywood actress Kareena Kapoor is trying to find a balance between her movie career and married life these days. At the moment, the star is shooting for 'Gori Tere Pyaar Mein' and has also given her nod to a project with Ajay Devgn as her co-star. Celebrity fashion designer Shabina Khan is now ready to venture into movie-making.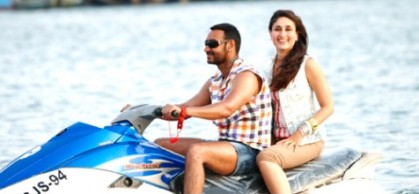 The designer requested Kareena Kapoor for her movie and also wants Ajay Devgn along with her. The 'Jab We Met' star very recently finished shooting for the movie 'Satyagraha', which also stars Ajay Devgn. It seems like the filmmakers find it interesting to pair Kareena and Devgn. Shabina is said to be a close friend of the actress and in return, she has agreed to do the project.
On the other hand, Ajay Devgn is not officially on board and Shabina is still in the process of signing the actor. Details of the movie are not yet revealed to the public and the project is expected to go on the floors by early 2014.
The movie is still in early stages, but the script is has been finalized. Hopefully, the movie will not be another remake of the South hit 'Rowdy Rathore' . The designer will also be co-producing 'Gabbar' with Akshay Kumar which is the remake of the movie 'Ramanna'.