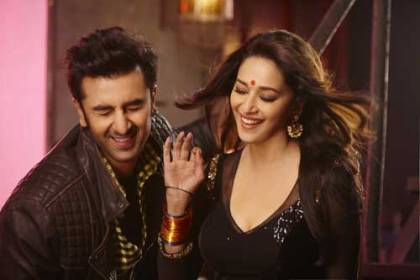 Bollywood's veteran actress Madhuri Dixit is undoubtedly one of the finest dancers in the country. The star will soon be seen in a special number in the upcoming Ayan Mukherjee's movie called 'Yeh Jawani hai Deewani'. The diva will be seen with Ranbir Kapoor in a song 'Ghagra' and the actor is said to be very excited to be a part of the project along with the famous actress.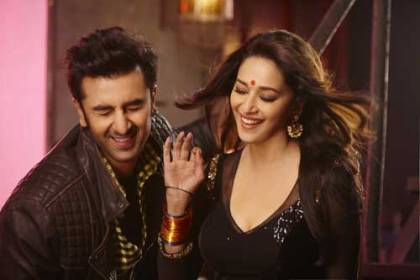 Moreover, Kapoor is happy that Dixit will be in the centre of attention when they perform the song together. Ranbir said, "While shooting, I wasn't trying to compete with her. I was more than happy with Madhuriji take centre stage. When she is in a song, who is going to take a look at me anyway?". The actor also noted that Dixit's appearance added a lot to the movie and he is certain that people will be curious to see her on the big screen.
Ranbir has also admitted that he is a great admirer of Madhuri. The actor went on to say that he was thrilled when Madhuri did the song and that it was fun doing it. It was producer Karan's idea for Madhuri to be a part of it and he suggested it to Ayan, as they always had the scope for such a song.
Ranbir also admitted that doing a song with Madhuri meant that he can take one item off his wishlist.