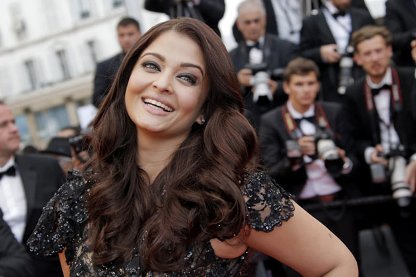 Bollywood actress Aishwarya Rai faced plenty of criticism recently for being overweight due to her pregnancy. Since then, the star was determined to look her best again and worked on getting back in pre-baby shape. The actress made a great appearance at the Cannes Film Festival 2013 and impressed the media with her first outfits.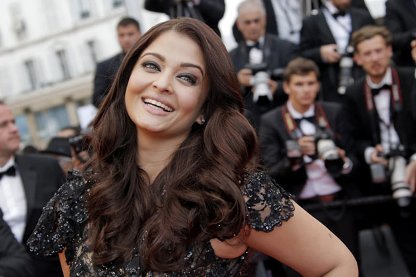 For the screening of 'Inside Llewyn Davis', Ash wore a sequined and flowy Elie Saab outfit on the red carpet. Black lace dress was accessorised with a black miniaudiere and she kept her hair and make-up simple. This dress was the best of Elie Saab so far when it comes to Aishwarya and it also outshined 2012's dark grey belted dress and 2011's pale embellished outfit she wore.
While the actress was off the red carpet, she was seen in a French-inspired look: white Saint Laurent shirt with a long mermaid-style Zac Posen skirt and an Armani belt while she was busy giving interviews on the Martinez terrace.
Mrs Bachchan was also seen in a black Sabyasachi sari embellished with black and gold details, with gold hair ornament during the 100 years of Indian cinema gala. Fashion fever at the Cannes 2013 has just begun and more actresses are due to make their stylish appearances.