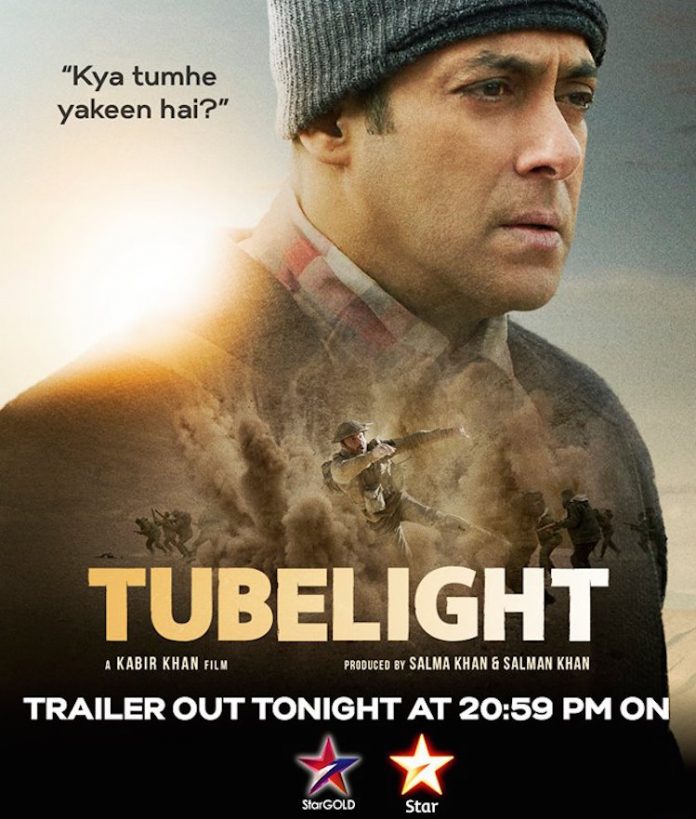 Have you seen Tubelight Ki Making Ka Teaser yet?
Makers of one of most awaited Salman Khan films of the year, Tubelight, are finally releasing it's official movie trailer on May 25, 2017 at 8:59pm on Stat Plus! A few weeks ago, Tubelight's official teaser trailer was released in a similar suspenseful manner and has already piqued everyone's interest with it's unique Jal Jaa Jal Jaa Jal Jaa… slogan!
Tubelight is an official adaptation of the hit 2015 hollywood film, Little Boy and stars Salman Khan, Sohail Khan, Matin Rey Tangu and Zhu Zhu in lead roles. Tubelight releases on June 23, 2017 and makers recently launched it's first song – The Radio Song, which became an instant hit!
Now fans are eagerly waiting to see what the official Tubelight trailer has in store for them. Will it tell us more about Salman Khan's supernatural abilities? Will we see more of Chinese actress Zhu Zhu? Only a few hours to go until we find out. Till then, watch Salman Khan's special, Tubelight Ki Making Ka Teaser –
Photo credits – Salman Khan's official Facebook account