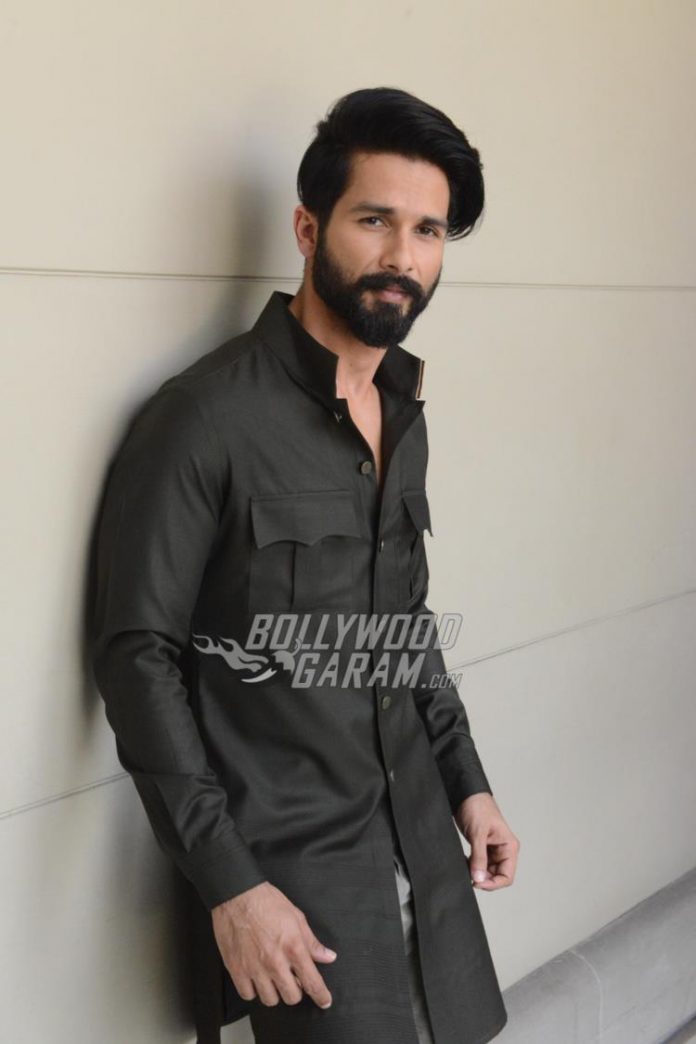 Sanjay Leela Bhansali has been keeping the inside secrets to his upcoming magnum opus, Padmavati seriously under wraps. The sets of the film are as elaborate as the imagination of the celebrated filmmaker, and he doesn't want it to be spread in the media before he is ready to share it with the world. So far, he has managed to maintain that by asking that all those involved with the shooting keep their cell phones away from the sets.
However, a few rebels decided to still bring their cell phones to the sets and discreetly take images and videos from the ongoing shoot. What ended up happening what that a fan club for Padmavati gained access to an image that shows the extravagant set that was built by Bhansali's team.
Now that the Mumbai shooting schedule for Padmavati has begun, actor Shahid Kapoor is also maintaining this rule. The star, who plays the role of Alauddin Khilji in the film, has asked those who work on the sets to leave their cell phones off the site of the shoot. Staff members and the crew will need to deposit their cell phones with the security guards outside, before entering for the shoot.
Padmavati is a historic film by Sanjay Leela Bhansali. The film stars Deepika Padukone in the title role. Ranveer Singh plays her husband, Rana Rawal Ratan Singh. Other stars cast in supporting roles include Jim Sarbh, Aditi Rao Hydari and Sonu Sood. According to previous reports, Deepika has already shot for the climax scene which sees her performing the jauhar. Her look in the film was also released earlier and widely circulated through social media. Padmavati is set to release in theatres on November 17, 2017.