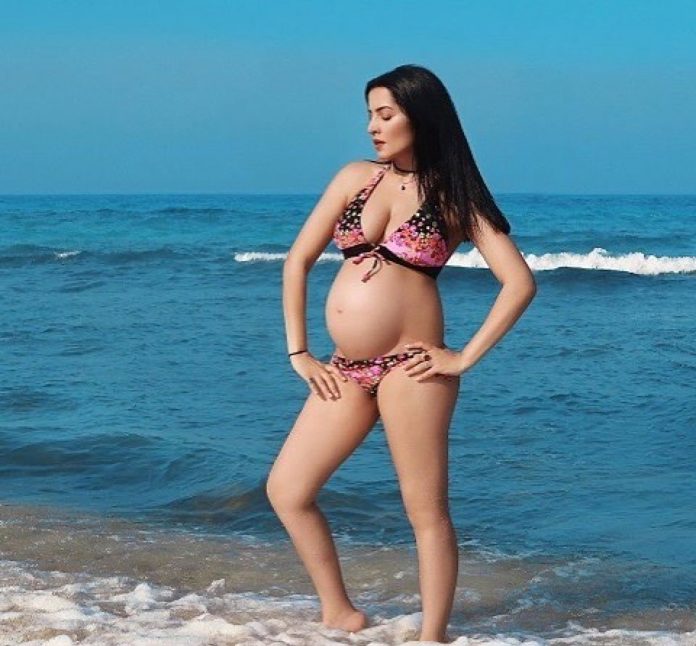 Bollywood actress Celina Jaitley, who is married to a businessman Peter Haag, is once again expecting twins. The actress shared a glamorous picture of her with a popular daily flaunting her baby bump in a bikini. Celina announced her pregnancy last month and announced that she was expecting twins once again!
Also read – Celina Jaitely announces she's expecting twins, again!
The recent picture is from her recent holiday at an exotic beach. The photo was captioned with a message, "This is a picture clicked by my beloved life partner Peter Haag on our recent family trip to the beach. These kind of pictures, I guess, are more valuable to share because these pictures have such a beautiful story behind them." The message added that the picture was taken without any make-up team or a crew photo crew.
Celina also expressed that spending time with family is the best thing that one can do. The No Entry actress also shared the reason she shared her pregnancy picture in a bikini. Celina said that she wanted to break the stereotypes associated with pregnancy, especially when it comes to Indian women.
The Janasheen actress got married to Peter Haag and became parents ton twin boys in March 2012. Celina is at present based in Singapore and Dubai and keeps herself busy with endorsements as she travels between Singapore-Mumbai-Dubai on a regular basis.
Photon Credits:Celina Jaitley Instagram Account