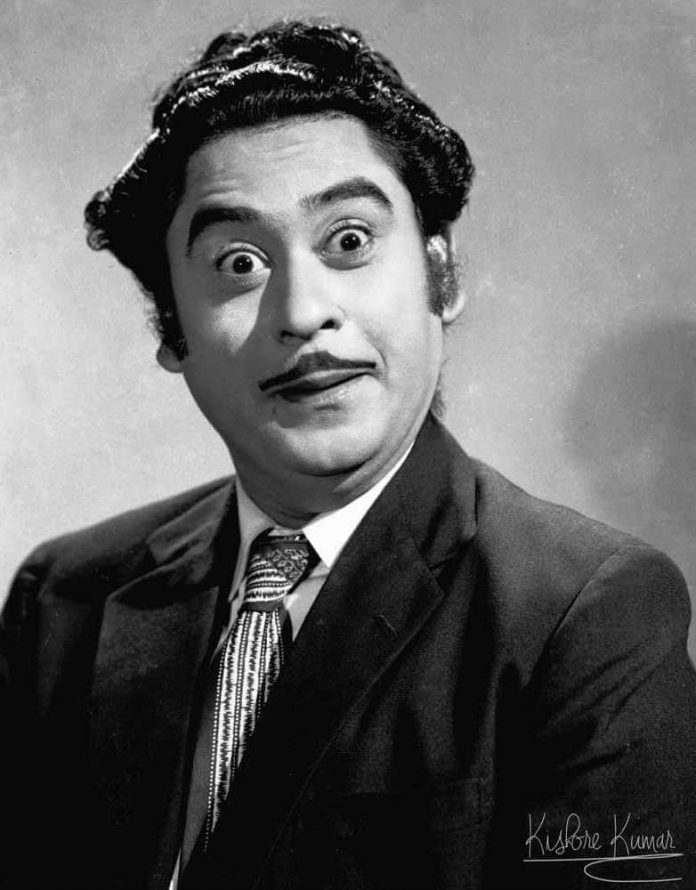 Kishore Kumar's songs and his contribution to the music industry is still relevant and cherished with younger singers aspiring to his genius
On his 88th birth anniversary, we remember the man with a zillion skills and oodles of talent – Kishore Kumar. Bollywood's tryst with soulful songs and experimentation with different rhythms, beats and musical compositions began with the Kishore era. His songs can light up a dull moment, bring smiles to faces or strike the sensitive chord in one's heart and even make people dance playfully – such is the magic of the timeless music maestro, regardless of any of his songs that you choose to listen to. With eight Filmfare awards for being the Best Male Playback Singer, he has created a milestone none could reach even 30 years post his death. Rather, he is the milestone many aspire to be.
Biggest Hits & Multiple Talents 
His songs, Ek Ladki Bheegi Bhaagi Si (Chalti Ka Naam Gadi), Pyaar Deewana Hota Hai(Kati Patang), Main Shayar Badnaam (Namak Haraam), Rim Jhim Gire Saawan (Manzil), Diye Jalte Hain (Namak Haraam), Hume Tumse Pyaar Kitna (Kudrat), Ek Ajnabee Haseena Se (Ajnabee), Tere Bina Zindagi Se (Aandhi), Dekha Ek Khwaab (Silsila), Roop Tera Mastana (Amar Prem) among others have been blockbuster hits and favorites for each and every one of us. Experimentation with expressing different emotions or the same emotion in different ways and generating feelings in varied emotions almost came naturally to Kishore Da – it is also because of him that we love to yodel and Bollywood ever became familiar with the concept of yodeling, otherwise famous with the artistes Tex Morton and Jimmie Rodgers.
He started his singing career in 1946 and the inimitable singer's legend of evergreen romantic songs still lives on.  Radio shows, internet song downloads and the shared love for humming his musical notes among many Indians prove that his success as an artiste knows no bounds, age groups or occasions.
An unparalleled comic actor, a producer, a director, screenwriter, lyricist, music composer, distinguished playback singer not only for Hindi but other languages like Urdu, Marathi, Bhojpuri, Assamese, Bengali, Gujarati, Kannada, Malayalam and Odia, there has never been and will never be another entertainer, who lived by his eccentric genius and the electrifying energy in his music, like Kishore Da. No wonder Kishore Kumar has been made even more memorable with an award in his name!
Prolific Acting and Illustrious Singing Career
Speaking of acting, comic timing and musical comedy movies, who can forget Vidyapati, Bhola's friend in Padosan or Jhumroo in the movie Jhumroo or Vijay's struggles in Mumbai in Half Ticket? He could roll, dance, jump, leap and all with élan.
Despite and especially because he gave innumerable number of big hits and classics to live by to the Indian music industry, the likes of O Hasina, Zindagi Ek Safar, O Majhi Re, Gaadi Bula Rahi Hai, Hume Aur Jeene Ki, Pal Pal Dil Ke paas, Chukar Mere Mann Ko and Pyaar Maanga Hai Tumhi Se, it is nearly impossible to believe that he had no formal training in singing or music. Such was his grandeur as the music sensation of the Bollywood Industry that even a day before his death on October 13, 1987, he recorded his last song.
Read what Kishore Da's son, Sumit Kumar has to say about living up to his father's legacy
Here's leaving you with one of the most memorable renditions from the music maverick's truly extraordinaire art: "Chalte chalte mere ye geet yaad rakhna, kabhi alvida na kehna."
Photo credit: IMDB