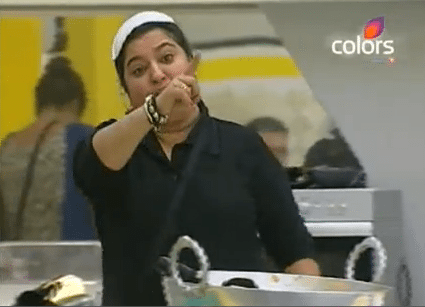 Dolly Bindra finally fought with her veerji, the Great Khali at the Bigg Boss 4 house. He was the only contender left of a brawl with her and now just a few days ahead of the closing of the show, this fight too, took place.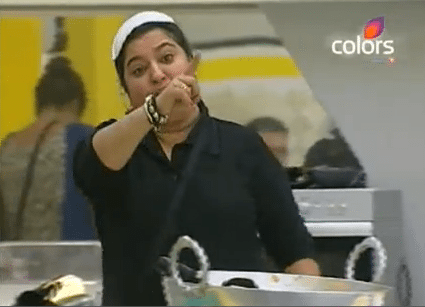 The reason of the fight is stated to be a piece of ginger. It so happened that Khali kept aside a little bit of ginger especially for Shweta Tiwari who likes to have ginger tea and this was kept secretly. When Dolly came to know about this stuff, she could not bear it and so had a heated argument with her veerji (elder brother).
This episode was aired on Monday, January 3, 2011. Bindra was seen pestering Khali throughout the episode. She also complained that he wanted something or the other to eat the whole day.
Apart from this, the Bigg Boss is trying to entertain the home- mates and also to keep them busy with various tasks, since just few days are left for the show to get over. The reality show will be closing on January 8, 2011.
Source: OI