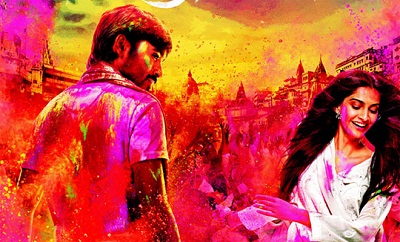 The highly-anticipated movie starring Sonam Kapoor and Dhanush – 'Raanjhanna' – was released in the theaters on June 21, 2013. The movie is directed by Anand Rai and it marks the Bollywood debut of South Indian superstar Dhanush.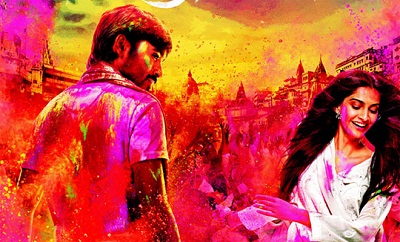 The movie is a love story which is occasionally surrounded by inter-religious tensions. In 'Raanjhanna', Dhanush plays the role of Kundan, who is a love-struck teen, while Sonam Kapoor plays the role of Zoya, a beautiful Muslim girl who Kundan is in love with, however her parents are strictly against her relationship with Kundan, who is a Hindu boy.
The first half of the movie is like a gentle love story, but the second half takes a political turn. Dhanush is undoubtedly the best actor for this movie who already has his skills in acting, singing and dancing and at the age of 29, he is now considered as one of the biggest names in the industry. When it comes to the director, Anand Rai is well-known for his straightforward way of telling stories, while Homanshu Malik wrote the screenplay.
Oscar-winning composer A R Rahman has done a spectacular job with the music, which is a mix of classical and folk sounds at the right moments. Overall, 'Raanjhanna' is a good movie to catch.