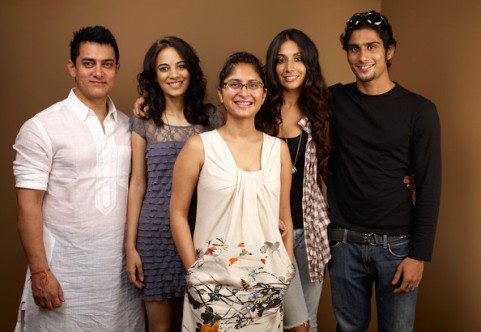 The upcoming film starring Aamir Khan, 'Dhobi Ghat' is the directorial debut of his wife Kiran Rao, who is also producing the film. The film will be releasing under the 'Aamir Khan Productions'.
Recently the films promos were released on television which shows the actor getting intimate with a new bee. On that, Rao clarifies, "I kept those (Aamir's love making) scenes tame! They all had their clothes on.
Besides, intimacy is not shown through s*x but by a connection that you see between the characters in the film. There is no s*x in Dhobi Ghat."
According to the sources, the idea of intimacy in the film was of Aamir Khan. Rao said, "Aamir was like, let's get more exciting!" And so these scenes happened to take place.
Dhobi Ghat is scheduled for release on January 21 in India. It already had its world premiere in September last year in the 'Toronto International Film Festival'.
Source: HT