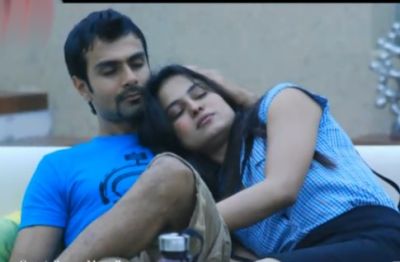 An eventful journey is about to end with the hugely successful reality show Bigg Boss 4 set to wrap up soon. Along with the expected dose of drama and controversies, there were several additions to the latest season of the show. However, there can be just one winner, and Colors channel is set to reveal it in the finale soon.
Salman Khan warmed many a heart by his genuine charm and wit while hosting the Indian reality show. Longer than any other season of Bigg Boss, the ongoing season lasted for 14 weeks with 16 contestants battling it out to get the top slot. Much drama unfolded in the first week itself as the second day of the show saw Bunty being evicted by Bigg Boss himself for consistently breaking the rules. He was later replaced by WWE wrestler Khali, who is amongst the finalists.
The biggest event on the show, however, was the entry of Dolly Bindra. As soon as she entered, she picked a fight with fellow contestant Shweta Tiwari. With her volley of abuses and the colourful language she spoke, Dolly surprised all other housemates.The loud actress picked up quarrels with every possible member of the house. She along with fellow inmate Sameer Soni were kicked off the show due to a fight, only to be brought back after public demand.
This time Bigg Boss was kind enough to let many others who were not participaing in the show into his beautiful house located at the scenic hill stationof Lonavala. First of these lucky guests was host Salman Khan who spent an entire day with the housemates.
Later Ali Merchant was given an entry into the house even as girlfriend Sara re-entered. Sara and Ali's big fat Indian wedding saw the entry of their kin into the Bigg Boss house. Soon after the wedding, Ali left his newly wed bride in the house.
Sultry Pamela Anderson was also allowed inside the house for a couple of days. Her Dhak Dkak left the audience mesmerised, garnering highest TRP's the show has ever got.
Many B-town biggies, too, were also part of the show and were promoting their films. These include Ajay Devgan, Kareena Kapoor, Rohit Shetty and Farah Khan.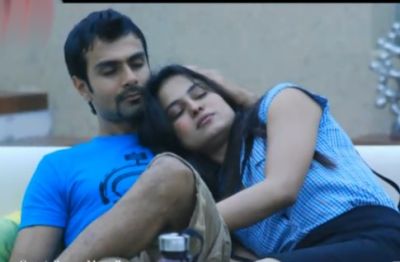 The show also had its share of controversies to deal with. First Shiv Sena objected Pakistani citizens Ali Saleem and Veena Malik being a part of the show. Later, the show's contents were not deemed fit for family viewership by the Information and Broadcasting Ministry following the highly publicized altercation between Dolly Bindra and Sameer Soni. Ashmit Patel was also famous for his link ups with Saira Khan and Veena Malik.
With just three contestants left in the house, does it look like there will be a first ever woman Bigg Boss winner?