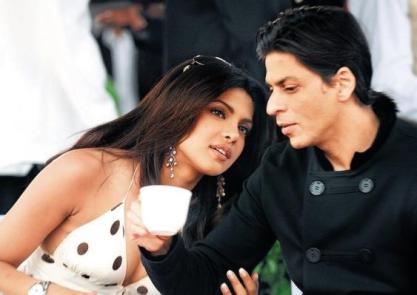 In the recent times, certain reports about Shahrukh Khan's closeness with Priyanka Chopra had circulated. It was also reported that the closeness of the two did not go down well with Shahrukh's wife Gauri Khan.
But now certain signals have indicated that the Shahrukh and Priyanka friendship has diluted. Recently there was no mention about Priyanka in the Shahrukh's Christmas bash.
Zee news reported that Priyanka wasn't sliped out but was deliberately left out of the list. Shahrukh's wife Gauri had invited everyone from the 'Don 2' unit except Priyanka.
Moreover, the absence of the actress from the party did not go unnoticed. Everyone in the party was discussing it in a hush tone. Earlier, everyone thought that Priyanka will arrive later but after a point it was clear that she will not be coming to the party and that she wasn't invited at all. On the other hand one of the close friends of the actress said that her parents were going out of town and so she decided to spend time with her parents after shooting. However, things are not yet confirmed but one things is now sure that Shahrukh is now on the side of his wife Gauri, as he has now understood the importance of his wife and family.