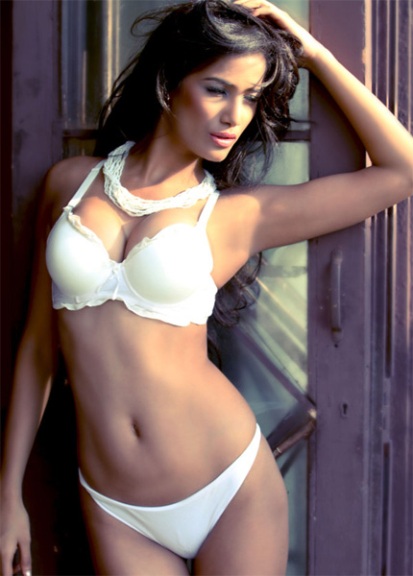 Model Poonam Pandey is once again in the limelight and this time she is about to complete one year on the social networking site Twitter. Moreover, the Kingfisher Calendar model is sooon going to have 1 lakh followers on the social network, which has now become a reason for the girl to celebrate.
Poonam has now offered her fans that she would go on a dinner date with her 1,00,000th follower. But then the fans who were following her earlier were not happy and expressed that they were not happy at being excluded.
Pandey has now altered the offer and said that she would choose the lucky one out of her 1,00,000 followers for the cozy dinner date. The model wrote, "Ok Tweethearts!! as per ur Request, i will select the Lucky one out of 1,00,000 followers #DateWithPoonamPandey #ComingSoon,".
At present Poonam has 98,000 followers on the social networkig site and is waiting to reach the 100k mark. Pandey joined Twitter in February 1, 2011 and already has thousands of fans for which the model thanked all her followers. Poonam shot to fame overnight when she claimed that she would go nude for the Indian cricket team if they won the World cup. The Indian team kept their promise but the model could not keep her promise due to several reasons.