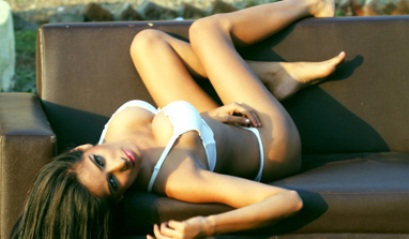 Bollywood Garam: Indian cricketer Virat Kohli truly deserved to be applauded after his major contribution in the Indo-Pak match in Dhaka and sportsmen from across the world marveled at his big performance. Not too far away, strip queen Poonam Pandey also joined in the celebration and rewarded the cricketer with a revealing picture of herself.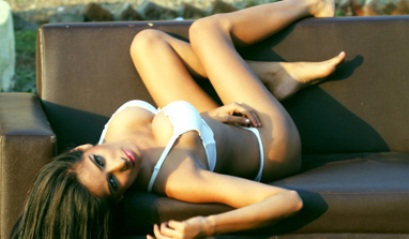 Pandey posted a picture on Twitter in which she is seen posing in white lingerie. The model tweeted, "NewPic wowwwwwwwwwwwwwwwwwwwwwwwwwwww whattta match muwaaaaah luv u virattttt."
This is not the first time the model has used cricket or cricketers to promote herself. Poonam recently posted a topless picture of herself for Sachin Tendulkar for his hundredth century. The nude picture, which was morphed by one of her fans, had shown her standing with Sachin's picture, while a Pakistani player is bowing down in front of Sachin.
Earlier the model had even claimed she would strip naked for the Indian cricket team if they won the World Cup. The Indian team kept their promise, but despite her wish to strip, Poonam was not allowed to by the BCCI due to many reasons. Pandey claims that such tactics help the players to perform better on the field.
Since her claim during the World Cup, the model has become some sort of internet celebrity and is noticed and followed by many on her active Twitter account.
A picture of Poonam Pandey posted on her Twitter account: