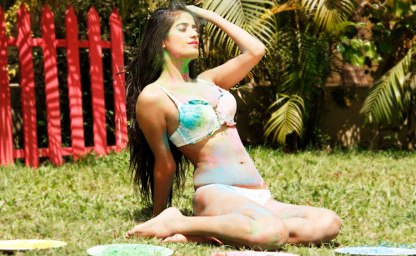 Bollywood Garam: Model Poonam Pandey has her own way to grab attention, but this time her wish to gain attention has caused protests on the roads of Kolkata on March 20, 2012. A morphed picture of the model was recently published on one of the local newspapers due to which the protests broken out and the chief minister Mamata Banerjee had to appeal for peace.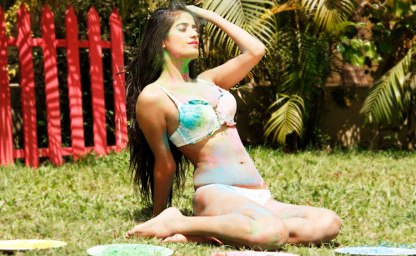 After returning from Delhi, Banerjee said that some people provoked by political influence are trying to create problems in the city. The chief minister appealed not to fall for such provocations and asked them to maintain peace and harmony.
Banerjee also said that the administration will not tolerate any attempt to create trouble. A picture of Poonam was morphed by one of her fans in which he was seen posing nude with Sachin's portrait while a Pakistani player was seen bowing down in front of the Indian cricketer.
The photograph reportedly hurt the religious sentiments which triggered protests in the city. Looking at the mayhem, even the model took to her Twitter account and wrote, 'I am really Shocked and Hurt over the incident in Kolkata, A fan made stupid morphed pic of mine was published by mistake on a News Paper. TweetHrts & all my Fans round d World i do appreciate ur Love towards me but such edited/Morphed pix really hurt me,'.
Earlier reports said that the model wants porn movies to be legalized in India.