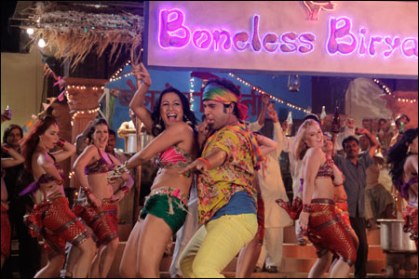 Bollywood actress and item girl Kashmira Shah, who is known for her high oomph factor, will be seen in an item song 'Boneless Biryani' along with beau Krushna Abhishek.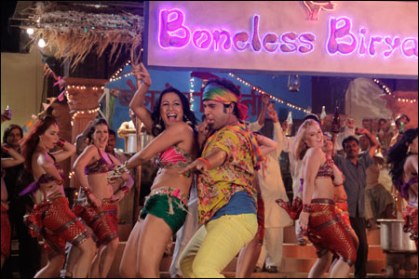 Actor Krushna will be seen in the upcoming movie 'Mr. Money' but Kashmira is not the leading lady in the flick. But the two will be seen grooving to the sexy item song.
Sources from the production unit say that it is a totally 'tapori' item song which is composed by Sanjeev-Darshan. The song will be similar to the songs which were shot in the 90s which had Govinda and Karishma Kapoor, who became popular for their song 'Teri Naani Mari Toh Main Kya Karu'.
The song is choreographed by south super star Prabhu Deva's brother Vishnu Deva. The movie 'Mr. Money' is being produced by Sunil Gulani and Anand Gupta. Director Rikshhit Matta while talking about Kashmira's item number said that the raw energy put in by Kashmira has made the song different and is maddeningly crazy. The director added that they were supposed to shoot the song at a Punjabi Dhaba and the word spread like wild fire and a huge crowd had gathered by then to watch Kashmira sizzle.