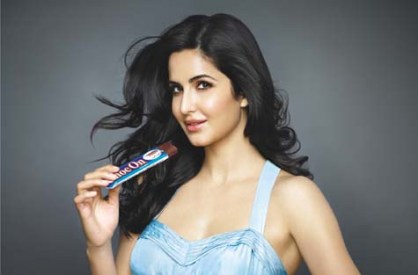 Bollywood actress Katrina Kaif is now being roped in as the brand ambassador of SK Industries for their newly launched product 'Choc On'. Katrina will now be seen with the new product in a pan India multimedia campaign.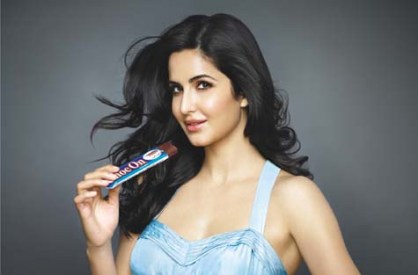 Reports say that the campaign is estimated to have a budget of Rs. 200 million. SJ Jain, the MD of SK industries said that they could not have found a better face than Katrina to endorse their product as her star power brings the perfect blend of beauty and poise.
Jain added that they are extremely happy to associate with her and that they hope that their consumers will love their brand even more. A 30 second TVC has been created by Passion Films which shows 'Choc On' in the limelight with a tagline of 'Khaas Mithaas'.
The new TVC will show the actress in three different looks, one of a fairy girl, Cinderella and Red Riding Hood. Ricky Singh, the producer of Passion Films said that the idea is to engulf the viewer in to the ultimate temptation for chocolate. Singh added that as Katrina is the brand ambassador, the thought is to showcase the magic of Choc On to make Dreams meet Reality.