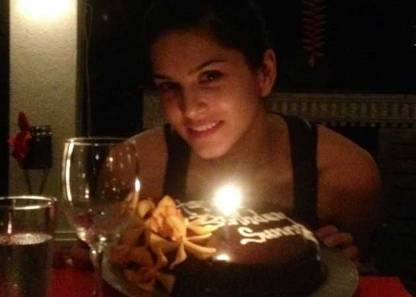 Popular porn star Sunny Leone, on May 13, celebrated her 31st birthday while she was shooting for the upcoming movie 'Jism 2' in Sri Lanka. Producer Mahesh Bhatt posted a message on Twitter, "Happy Birthday Sunny! Sunny celebrates her birthday with the unit members in Sri Lanka".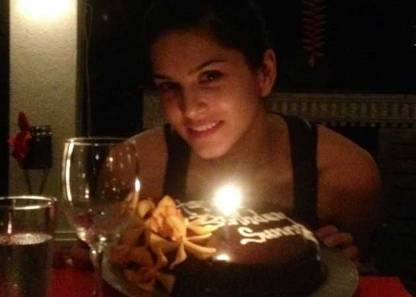 The actress cut a chocolate cake on the sets, which read, 'Happy Birthday Sunny'. Leone, who's real name is Karen Malhotra, came to India to participate in the popular reality show 'Bigg Boss'.
At that time the actress was hardly known except on the internet. It was only through the reality show, the Indo-Canadian based porn star gained popularity.
During the show, film maker Mahesh Bhatt entered the show and offered the main role in the upc0ming movie 'Jism 2' on national television. Leone, without any hesitation had immediately given her nod. 'Jism 2' is the sequel to the 2003 movie 'Jism' which had Bipasha Basu in the lead role. Bipasha in the movie did a few steamy scenes along with John Abraham, which became the talk of the town. Sunny in the upcoming movie will be seen opposite Arunoday Singh and Randeep Hooda. It is also expected that the movie will be hotter than the original movie.