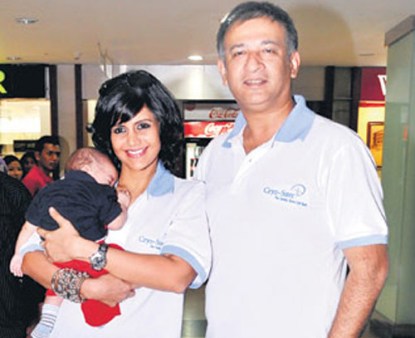 TV actress and host, Mandira Bedi and husband Raj Kaushal were last year blessed with a baby boy Vir. Now the couple plans to do a noble deed and are going to adopt a baby girl so that their son Vir, gets a baby sister.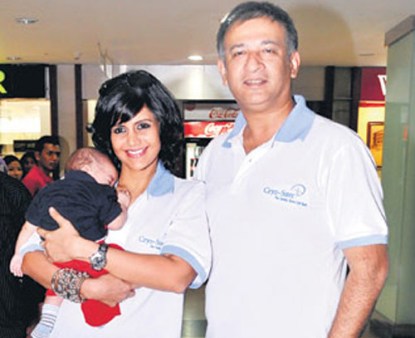 Mandira and Raj are planning to gift their son a baby sister when he turns one in the month of July. The actress said that they will be applying to an adoption agency when Vir turns one and that it was a decision they took even before they got married.
Mandira also said that it takes about from a month to a year for the paperwork of the adoption procedure. The actress even said that they wanted a small age gap between their kids due to which they have though that it is the right time to adopt.
The couple was blessed with a baby boy after 12 years of their marriage and it was Mandira who was delaying. Mandira confessed that it was she who was delaying and that she cannot imagine life without her son. The actress even said that his son has thought her to have patience and that they are now all set to have a new family member at home.