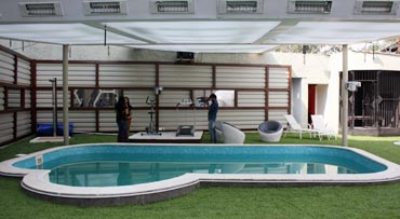 After a long time and enough of the fights and arguments, the first pool party was held in the house of Bigg Boss 5. All the house mates especially the girls got in to their swim wear and had danced on the various tunes played by Bigg Boss.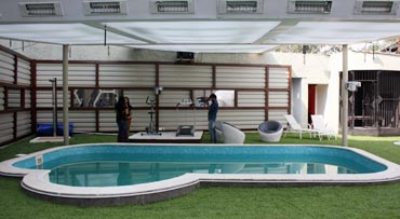 During the party, for the first time all the house mates were seen enjoying and making the most of it including Pooja Misrra and the other house mates. Songs like 'Shiela Ki Jawani' and 'Pehla Nasha', for which Pooja Bedi was popular, were played.
All the inmates were seen dancing and enjoying and Amar Upadhyay and Vida Samadzai were seen indulging in a passionate ballroom dance. For a change, all the house mates were seen together and having fun.
This week the house mates have been given a task of in which they have to behave like mom, dad and children. Each and every member in the house has been given a role of either a father, mother or a child. The parents in the house have to take care of their children and the children have to behave like naughty and innocent kids. This week six people, including Amar Upadhyay, Mahek Chahel, Pooja Misrra and Juhi Parmar have been nominated for elimination.