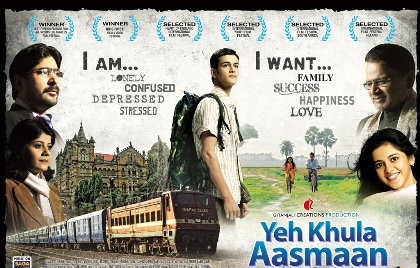 Bollywood flick, 'Yeh Khula Aasmaan' directed by Gitanjali Sinha has been released on May 25, 2012 and narrates a simple story. It seems like the movie has been moulded with delicate direction infused with melodious music.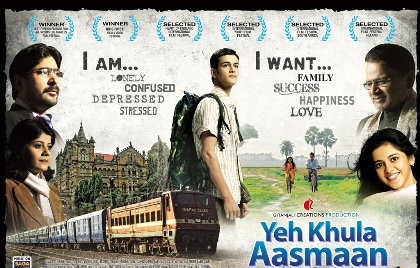 While talking about the story of the movie, it is an everyday story that has been narrated powerfully with the help of a kite. The movie takes the audience on a very pleasant journey back to the 70s and the early 80s.
The music is the actual soul of the movie and all the credit goes to music directors Anand Milind, who have used the power of acoustic instruments. It is the music which will force the listeners to listen to it again and again.
The director has showed off the frustrations and emotions going on in the mind of a teenager. The best part is that Sinha has excellently executed the emotions as if she has all the experience of the world. The confusions going on in the mind of a teenager has been carefully and tactfully handled by the director. The main role in the movie is played by Raj Tandon, while Yashpal Sharma has plays the role of his father. It is a movie which is a must watch for every teenager and every parent.