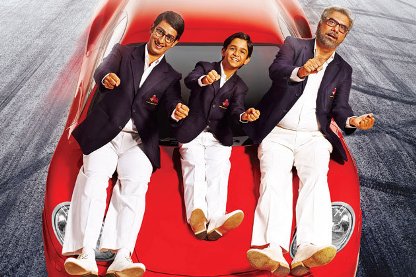 The makers of the 'Munna Bhai' series are back with another interesting flick 'Ferrari Ki Sawari' which released on June 15, 2012. The movie has Sharman Joshi, Ritvik Sahore, Aakash Dhabade, Boman Irani and off-course the red Ferreri.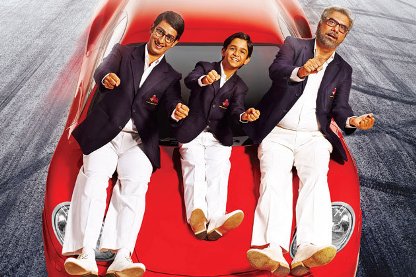 Director Rajesh Mapuskar has narrated a story of a little boy, who is a cricket frenzy and wishes to visit the Lords Stadium. The father of the boy played by Sharman, wants to fulfil every wish of his son including a ride in a Ferrari, but does not have the money to do it.
Boman in the movie plays the role of a grouchy grandfather who thinks that his son is filling his child's head with useless fantasies. Sharman who plays the role of Rusy, is a head clerk in an government office and cannot afford everything he likes for his boy.
The story also speaks about middle class parenting heartstrings, in a world where temptations glitter at every turn and desire cannot be avoided. The characters in the movie are too nice to be realistic but as expected every one has done their best. Still it cannot be said that the film is flawless and has some amazing moments which are worth a catch.