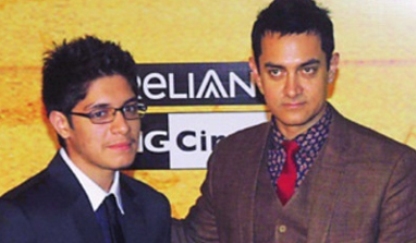 Bollywood actor Aamir Khan's son Junaid, has constantly been in touch with the showbiz. Junaid will be reportedly assisting film maker Rajkumar Hirani in the upcoming movie 'Peekay', which will have Aamir Khan and Anushka Sharma.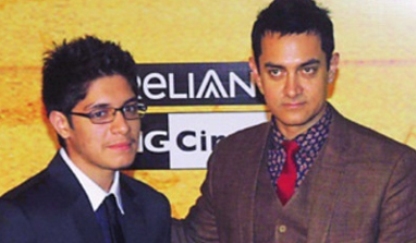 Vidhu Vinod Chopra, who will be presenting the film, is reportedly impressed with Junaid's ability in terms of detailing. Hirani then managed to convinced Junaid to walk in to the project, while Junadi had the challenge to convince daddy Aamir that he will not neglect his studies.
At present the star son is hunting for locations. Close friends of Junadi said that the star son has always been fascinated by the various aspects of film making and he used to accompany his father on the sets of his films.
Junaid also has his own point of view while Aamir was rather impressed with it.
The star kid cannot have a better opportunity than to assist a film maker who has had a string of successful films like the 'Munna Bhai' series and '3 Idiots'. Who knows may be another perfectionist is in the making. Meanwhile Aamir has taken off with his show 'Satyamev Jayate' and his now on a reform spree in terms of taking up various sensitive issues from the society.