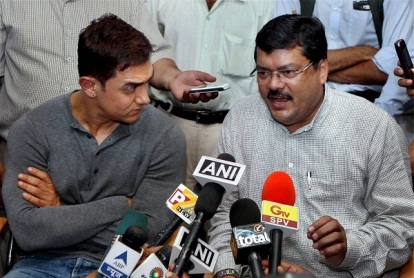 Union minister Mukul Wasnik and Prime Minister Manmohan Singh on June 16, 2012 assured actor and host Aamir Khan that the government will be working towards eliminating manual scavenging from the country at the earliest. The host of the show Satyamev Jayate, Aamir called the Prime Minister at his official residence at 7, Race Course Road and even met Wasnik at his office in Shastri Bhavan.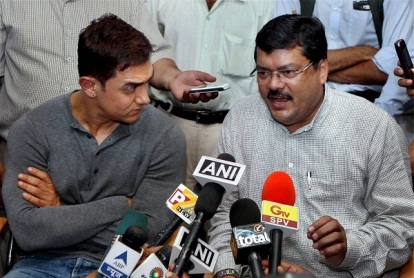 The actor had discussed the plight of the manual scavengers in the country. Then at a joint press conference Aamir said that both Prime Minister and Wasik were aware of the issue and assured that they would step up efforts to address it as soon as possible.
Khan said, "Wasnik assured me that his ministry is already working on the matter and that both his ministry and the Prime Minister's Office will work to eliminate manual scavenging at the earliest". The Union minister said that every person should have the right to live a life of dignity.
The minister also added that the fact that a section of society works as manual scavengers and that it is unfortunate for the society as well as for the entire nation. Wasnik was also happy that Aamir helped raise the issue.