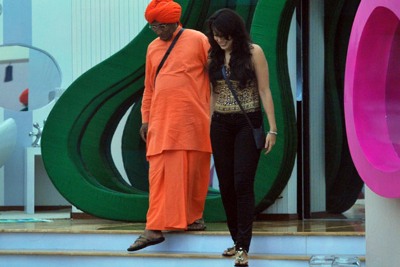 Popular reality show Bigg Boss has always managed to surprise its audience. Swami Agnivesh is the recent contestant to enter the house of Bigg Boss 5 and also managed to make an unusual entry.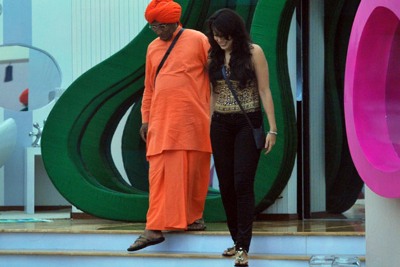 Agnivesh made an unusual entry in the house through the confession room. Actress Pooja Bedi was called to receive him and was also given the responsibility to take care of him while his stay in the house.
Many of the contestants in the house did not recognize Swami Agnivesh and Siddharth Bhardwaj had thought that he was some fortune teller. Many of them had even thought that Agnivesh has come as a guest in the house and will be there with them for a short while.
According to the conversations of the contestants Akashdeep Saigal and Amar Upadhyay were seen worried about his role in the house. Agnivesh had got some positive energy in the house and since then there have been no arguments in the house. Shraddha who is currently the princess of the house was asked to leave her special room for Agnivesh. As per instructions every member of the house is supposed to praise the princess Shraddha and Agnivesh had done it in a poetic way. Swami had also convinced all the housemates to pray before meal.