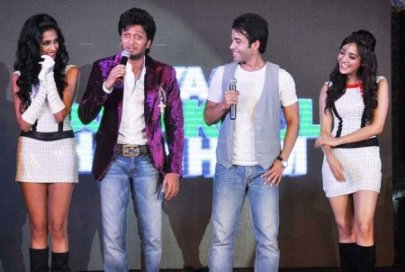 The much awaited adult comedy movie 'Kya Super Kool Hain Hum' starring Tusshar Kapoor, Riteish Deshmukh, Neha Sharma and Sarah Jane Diaz has released on July 27, 2012. The movie is a sequel to the movie 'Kya Kool Hain Hum' which was also an adult comedy movie produced by Ekta Kapoor.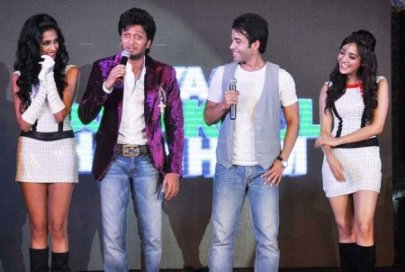 The story of the movie is about two brothers Adi and Sid. Adi is a struggling actor who dreams of Bollywood roles but acts in teleshopping ads for earning, while Sid is a DJ and works in Gujarati parties to earn his living.
Adi meets an astrologer who predicts that his fortune will change when he meets his love whose name starts with 'S'. He then meets Simran and proposes marriage within a few days. But Simran freaks out and reveals that she is a lesbian.
Sid gets a chance to DJ in a fashion show, but his disc gets stuck and this distracts model Anu, who trips on her gown while on the ramp and becomes a wardrobe malfunction sensation. Overall, the whole movie is about adult jokes. The movie is exclusively for adults and can be handled by those who can handle such jokes. If you can enjoy such a subject then 'Kya Super Kool Hain Hum' is surely going to entertain you.