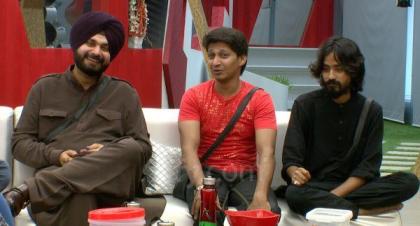 Unlike other seasons, the cat fights, food fights, arguments and link ups have started a bit early on Bigg Boss' 6th season. Such factors have always been the basic ingredients of the show, and day three saw the celebrities fighting over petty issues such as coffee, papaya and brown bread.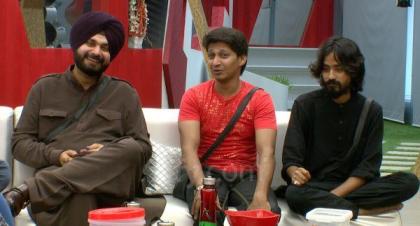 The first task of the show involved performances from the contestants, during which TV actress Urvashi Dholakia proved that she has the moves to compete with any item-girl in the country.
Kashif Qureshi, who is a non-celebrity appears to have a soft corner for model Karishma Kotak, as he had started calling her 'honey'. To which Sana Khan retorted, "Honey k bunny, cut the crap and pick up trash." This might be the signs of a love triangle in the house of Bigg Boss. Meanwhile, Rajeev Paul was seen trying to revive his relationship with his former wife Delnaaz, while the actress seemed uninterested in patching up.
Veteran cricketer Navjot Singh Sidhu, was seen playing a marriage councilor to the separated couple, and also seemed determined that he would help the couple get back together again. This appears to be just the beginning, and there is surely more to come from the celebrities.
Photo Credits: Sify