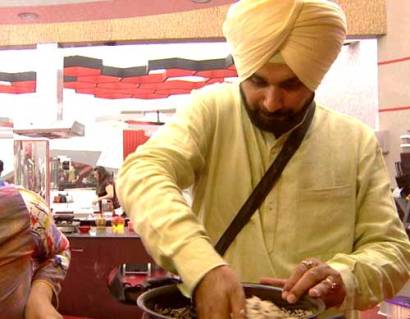 Day four in the house of Bigg Boss began with the peppy song 'Subah Hogayi Maamu', but sadly the day wasn't so pleasant for the inmates. Aashka was seen to be constantly crying in the wash room, as she was disturbed by the way Vrijesh Hirjee and Rajeev were teasing her over household issues.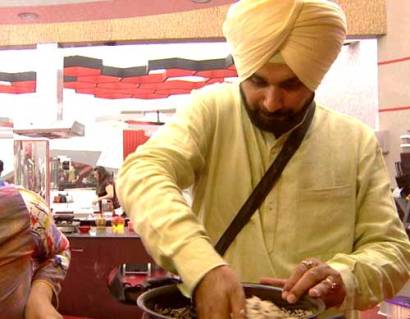 After the luxury budget task was completed, the housemates nominated Navjot Singh Sidhu, as the person, who least contributed to the task. As every wrong-doer is punished in the house, Sidhu too received his share of the penalty.
Sidhu's punishment did not appear too harsh, and was divided into two parts. The veteran cricketer was asked to cook lunch for the whole house, while another member would help him by just giving instructions. The second part of the punishment required Sidhu to perform in the garden area, while the ladies of the house would perform along with him.
The separated couple Rajeev and Delnaaaz, who have been locked up in the house were seen locking horns too. Delnaaz was seen warning Rajeev not to open the closed chapter of their relationship, while Rajeev seemed to be pleading Delnaaz to give him another chance. Sidhu is still trying to get the couple back together with the help of Aashka and Vrijesh.