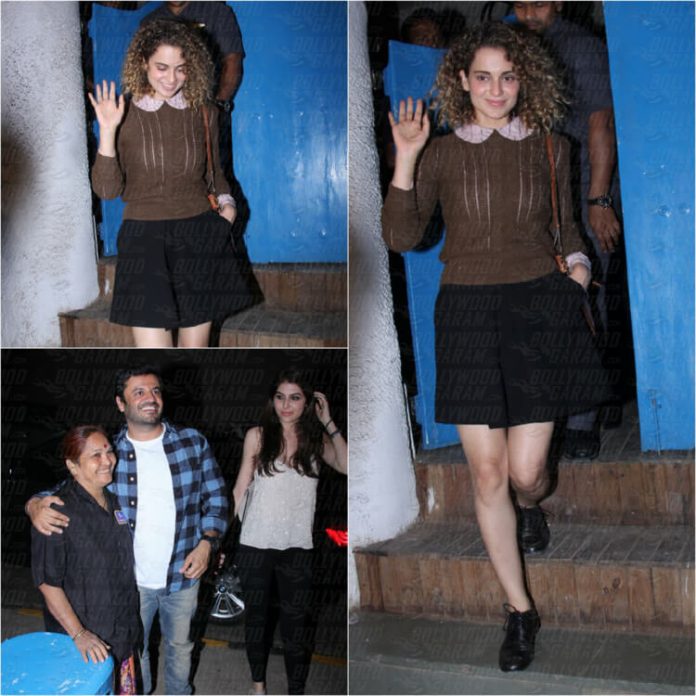 The 'Queen of Bollywood,' Kangana Ranaut was spotted at Olive Restaurant on Thursday, December 15, 2016.
Bollywood Garam snapped the leading lady of 'Queen' Kangana Ranaut with Director Vikas Bahl. They were seen enjoying dinner at Olive with few friends.
Kangana Ranaut rocked her chic look, completely!
She was spotted wearing a black skirt and a brown sweat-t-shirt with cute pink collars. And did you notice those classic black boots?
Take a Look at the amazing pictures of Kanagana Ranaut, which will make you fall for her, all over again. She is always 'In Style' I must say!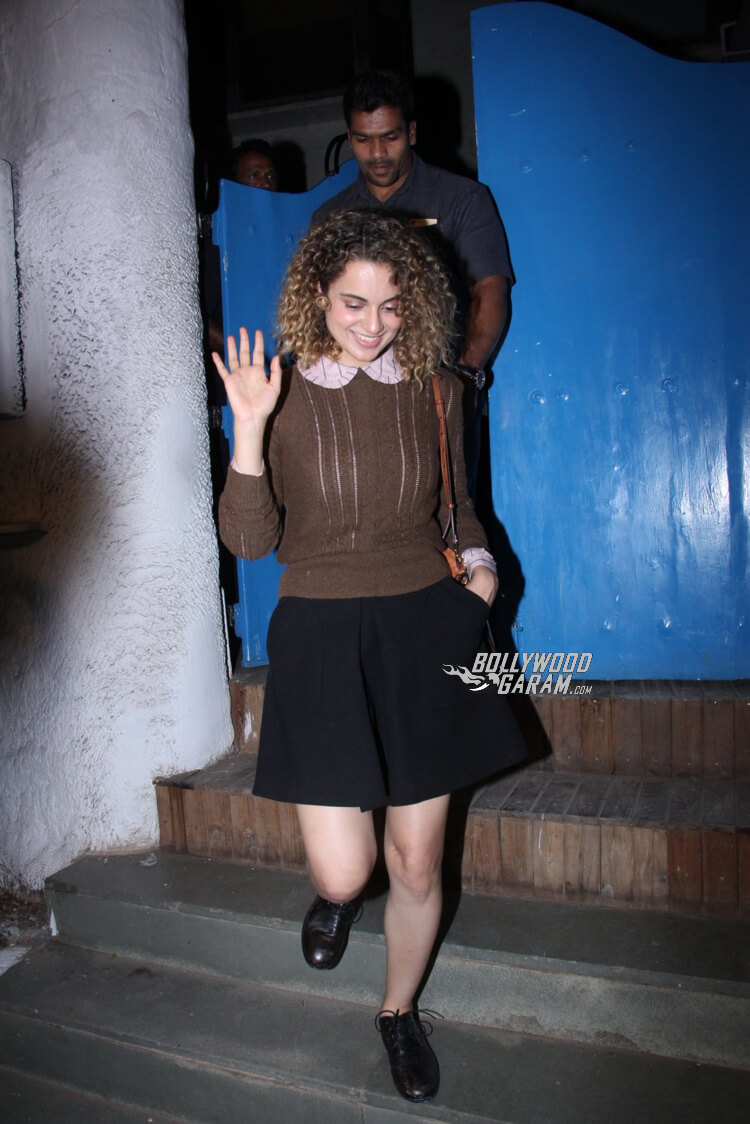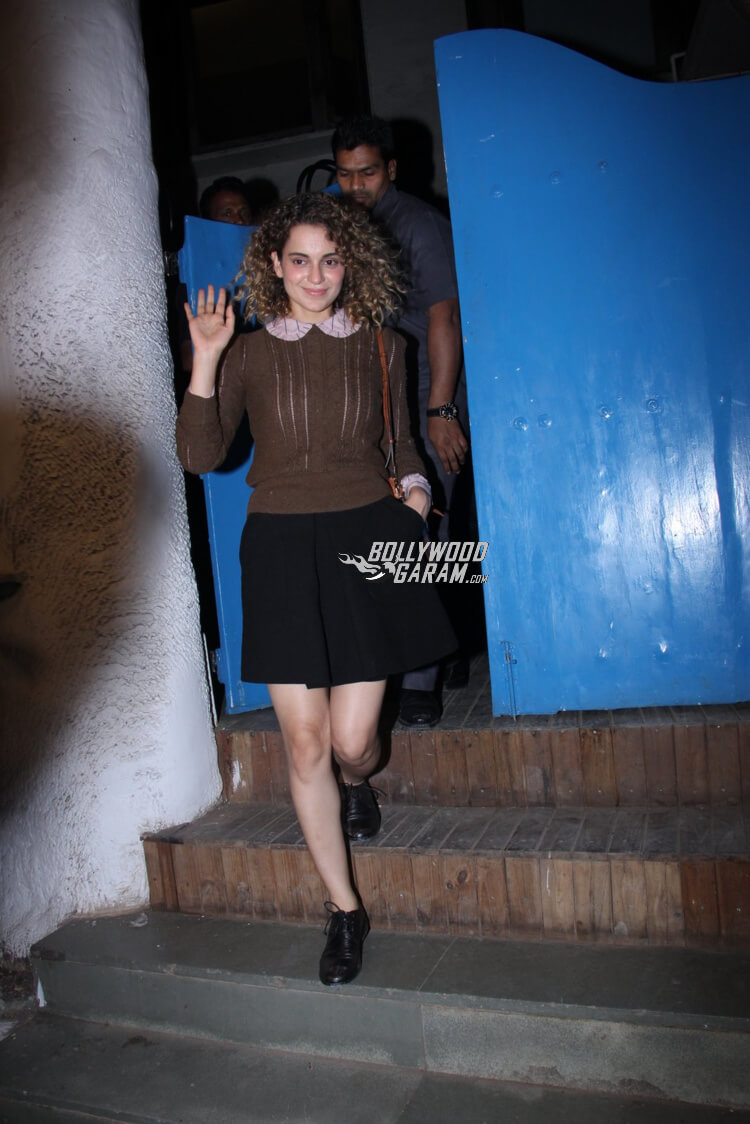 Hot and Happening- Kangana Ranaut, was happy to pose for Bollywood Garam!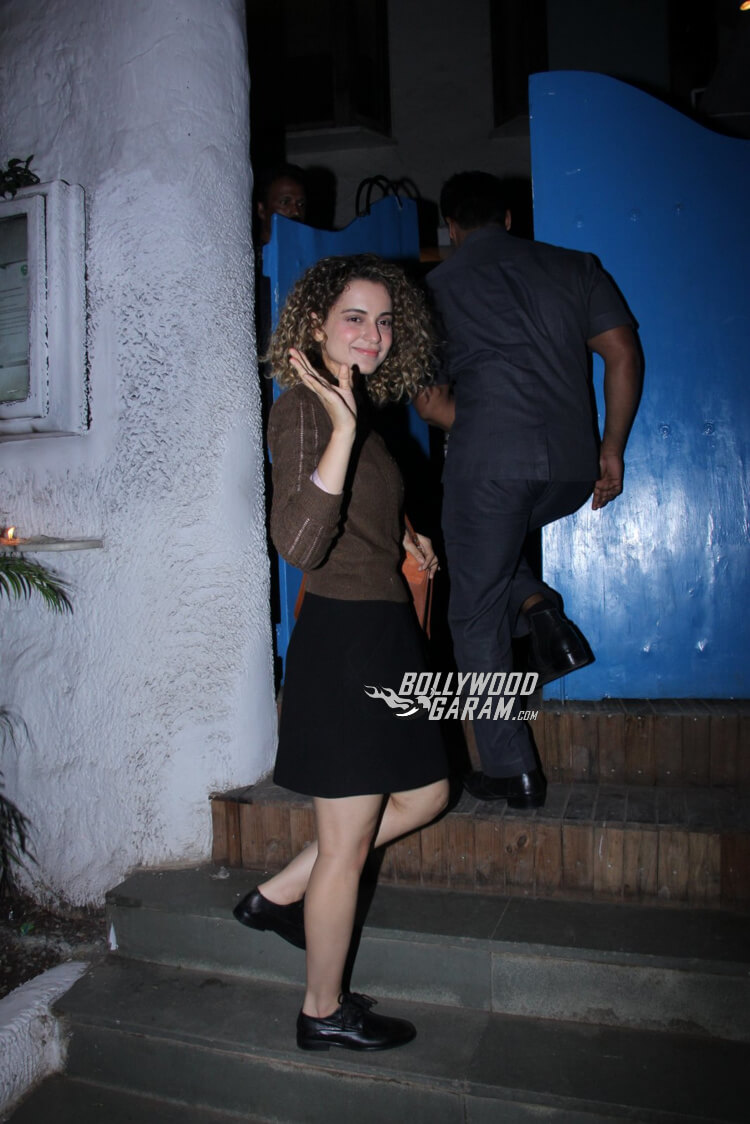 Vikas Bahl was seen posing with a helper-fan, from the restaurant, I guess? A kind gesture, isn't it!
In 2014 Vikas directed, 'Queen' starring Kangana Ranaut and received much appreciation from the film fraternity. After the success of their film, the Actress-Director duo have often been seen hanging-out together. Given the amazing outcome of 'Queen'- we hope to see them create more magic on the big screen, again!
Kangana Ranut is now working on another project Rangoon which is an upcoming romance drama film based on World War II. Directed by ace Director Vishal Bhardwaj, it stars Kangana Ranaut opposite Saif Ali Khan and Shahid Kapoor in lead roles. The film is set to release on February 24, 2017.
We hope to see more of Kangana Ranaut in 2017! You can also check out her Boho-Chic look we spotted at Bandra this week!