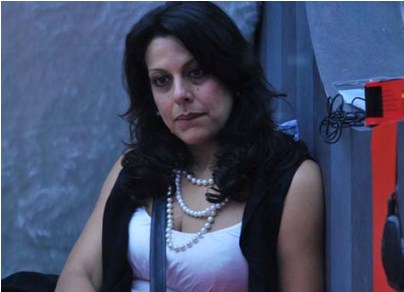 Ex Bigg Boss 5 contestant Pooja Bedi who was recently evicted from the show, has been asked not to attend the finale of the show. Bedi took her Twitter account and announced that she has been asked by the channel not to attend the finale.
Bedi wrote, "Have been informed by the channel that I'm not to attend finale, despite it being mandatory in my contract,". The actress then added that she has asked the channel for the reason she cannot be there to cheer her friends.
Moreover, the actress even said that till yesterday she was supposed to do a medley on the show and suddenly the producers say that she cannot attend the show. After being evicted from the show, the actress was active on her Twitter account and commented on the show.
Bedi did not spare the hosts of the show and accused that they demoralized her friend Aakashdeep Saigal. Her comments did not go down well with Salman Khan on who the accusations were made. Pooja even said that iot was her right to comment and if the hosts can say anything to the contestants then even the contestants have all the right to react. Pooja Bedi was eliminated from the show towards the end of November, 2011.