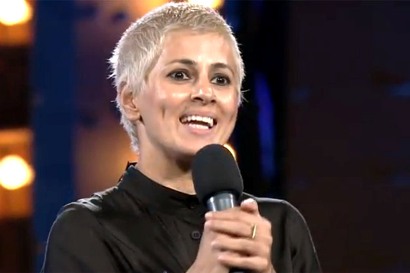 The Bigg Boss house is known for creating controversies among the housemates. This time however, the host of the show Salman Khan has been chosen as a target by one of the contestants. Celebrity hairstylist Sapna Bhavnani called the actor a 'serial woman-beater', and continued to abuse the host. According to reports, the producers have decided to edit out the controversial portion from the episode.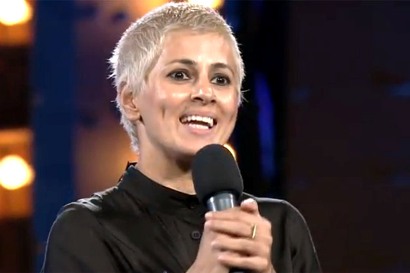 In the earlier elimination episode, Bhavnani claimed that she wasn't on the show for the money, to which Khan said, "If you are not here to play the game, are you on a picnic at a resort?"
It seemed like Sapna wasn't one to accept such criticism and alleged that he did not have any right to bully someone every week in the house. The hairstylist said that just because she takes money from the producers, she does not have to listen to unnecessary things every Friday. Sapna has now dared Salman to kick her out of the show and called him a serial woman beater.
In a bid to take pot-shots at Salman Khan's 'painter' side, Sapna said that if she wins the show, she would buy one of 'Dabangg' Khan's paintings and gift it back to him. The hairstylist has a number of celebrities on her clientele list which includes Bipasha Basu, Katrina Kaif, MS Dhoni and John Abraham.