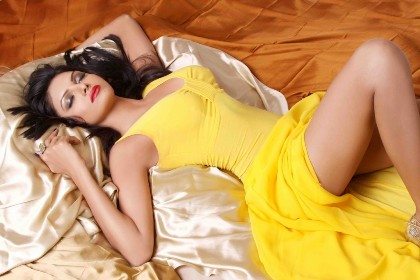 BollywoodGaram.com: Sherlyn Chopra definitely knows how to attract some attention and she has managed to do it again. The queen of social media, Sherlyn Chopra recently posed bare and posted a new picture on the social networking site Twitter.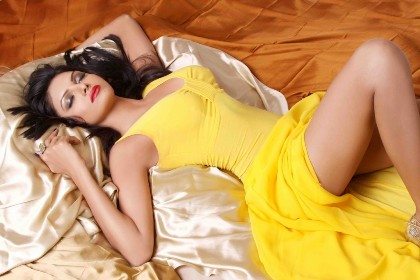 In the latest picture, Chopra is seen posing bare with her legs wrapped around a pillar and wearing a dupatta. It is already known that the Playboy actress is all set to show off her assets in the upcoming movie 'Kamasutra 3D' and some of her newest photos clearly show what the movie is going to be like.
Chopra in the picture can be seen wearing nothing, so it can be only imagined what she will look like on the silver screen. In the majority of movie scenes, the sultry actress is seen wearing very little or opts to be in her body suit even when she is not filming her scenes. This is not the first time that the actress has shown off her birthday on the social network. Sherlyn previously posted a picture in which she is covering herself with just a cup of coffee, while attempting to pour some sugar in her coffee.
It is safe to say that followers of the damsel are having a great time watching her!