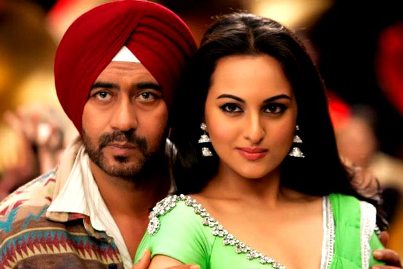 After some controversy, Bollywood movie 'Son of Sardar' finally hit theaters on November 13, 2012. The movie is an action-cum-romance flick and assures audiences of pure entertainment.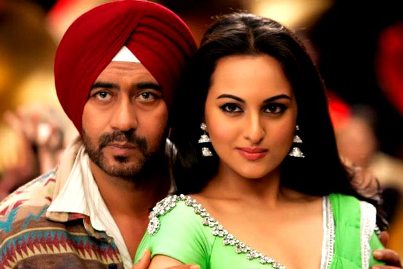 The movie opens with an action sequence where Ajay Devgn, who plays the role of Jassi, is seen riding on two horses. This scene is reminiscent of the action sequence from another of his movies -'Phool Aur Kaante', where the 'Kaal' actor is seen riding on two bikes. The opening sequence itself lets the audience in on the fact that the movie will be action-packed.
The movie is based around a happy-go-lucky sardar who shows his better side when he is instigated. Jassi lives in London, but does not have any idea about his family's past. The story takes a twist when some of his friends disclose secrets about Jassi, his family and his ancestral property in Punjab.
Sonakshi Sinha plays the role of Sukh in the movie and the love interest of Jassi. Son of Sardar has quite a predictable story with plenty of action. Ajay has done a fabulous job as a sardar, while Sonakshi has also done enough justice to her role as a sardarni. Director Ashwani Dhir's action sequences are quite appreciable, but some parts of the movie do drag on.
Overall, it is a good film to watch if you enjoy a typical Bollywood action-masala flick.