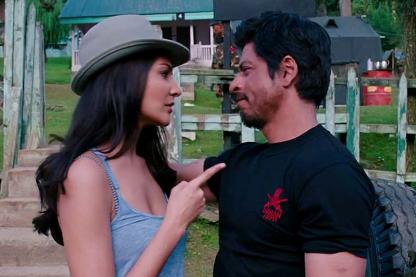 The much awaited Bollywood romantic 'Jab Tak Hai Jaan' (JTHJ) was released on November 13, 2012. The movie marked the last movie of the legendary filmmaker Yash Chopra, who passed away of dengue after he had finished shooting the flick recently.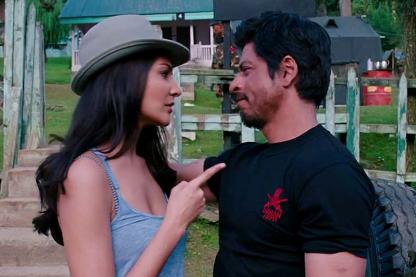 The master filmmaker Chopra always had a knack of portraying romance well and he has done the same with this movie as well.. Shahrukh Khan plays the role of Samar Anand in the flick and has managed to bring back fond memories of Raj Malhotra, who was a character Khan played in his iconic film 'Dilwale Dhulania Le Jayenge'. In JTHJ Shahrukh is a part of a bomb defusing squad in the Indian Army, due to which he flirts with death at every step of his life.
Akira Rai, played by Anushka Sharma, is a young intern and an all-rounder who wishes to get placed with the Discovery channel. Samar loves Katrina Kaif (Meera) in the movie, who dreams of a blissful married life with a foreigner, but fate has some other plans for her.
Shahrukh's performance might be a little disappointing while Anushka has done everything she could. Katrina too can be appreciated for her work. The only drawback of the movie could be its music, as A R Rehma's work was possibly underused. The songs are good but would not stand out as exceptional.
Overall, JTHJ is a feel good movie for those who love to romance.