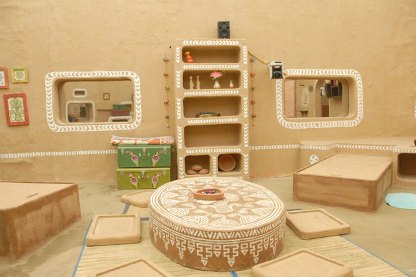 Just as the contestants were settling down in the main Bigg Boss 6 house and the 'Padosi Bigg Boss 6' house, the contestants in the mud house were suddenly told that they have to evacuate their living quarters in just two minutes.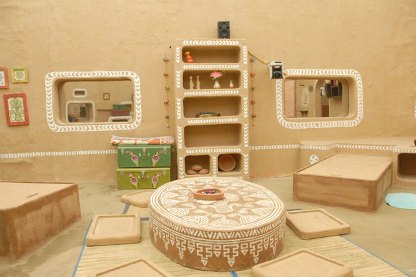 Shortly, a few men dressed in black wearing black masks broke in to the house with hammers and started destroying the house, in the presence of the celebrities. The contestant who panicked the most was Aashka Goradia.
The celebrities were then escorted by the men in black into a dark tunnel while being blind folded. By this time, the 'padosi' house was destroyed. On the other hand, the celebrities in the main house were instructed to assemble at the activity area immediately and this was when the walls started to shatter and the lights started to blink.
Bigg Boss instructed people from the mud house to wear masks and not to talk to the main house members unless they were instructed to. After sometime the mute task was called off and the house mates greeted each other in a big re-union. The housemates were stunned at the new development of having to live with their neighbors and the political situation in the house looks like it will turn messy once again.