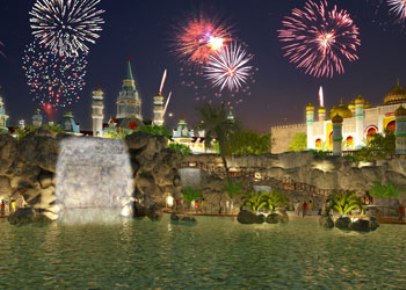 Top company officials from filmmaker Manmohan Shetty's Adlabs, are now looking forward to setting up a second theme park in Hyderabad by the end of the year. The company's first theme park is located on the Mumbai-Pune Expressway and is scheduled to open for the public from April 18, 2013.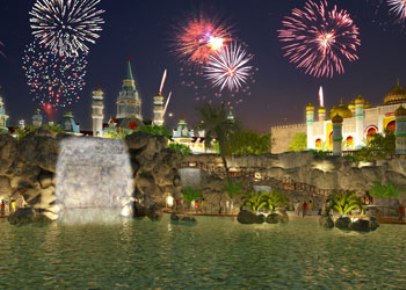 Shetty, while talking to reporters about the Imagica Theme park said, "We have already signed on the project. If everything goes well, then we will look at setting up the next theme park in Hyderabad by the end of the year. This will be about 60 per cent of the present park (Mumbai) in terms of investment and will be spread over about 60 acres". The theme park is spread across 300 acres and the makers have made an investment of about Rs. 1,200 crores in the project.
Shetty went on to say that in the coming year, they are looking forward to starting a water park and a hotel, which will require a total investment of Rs. 1,650 crores. Around two thirds of the project has been funded through debt and the remaining will be through equity.
Shetty added that the idea is to provide families with an alternative to malls, where they can enjoy themselves with their relatives.