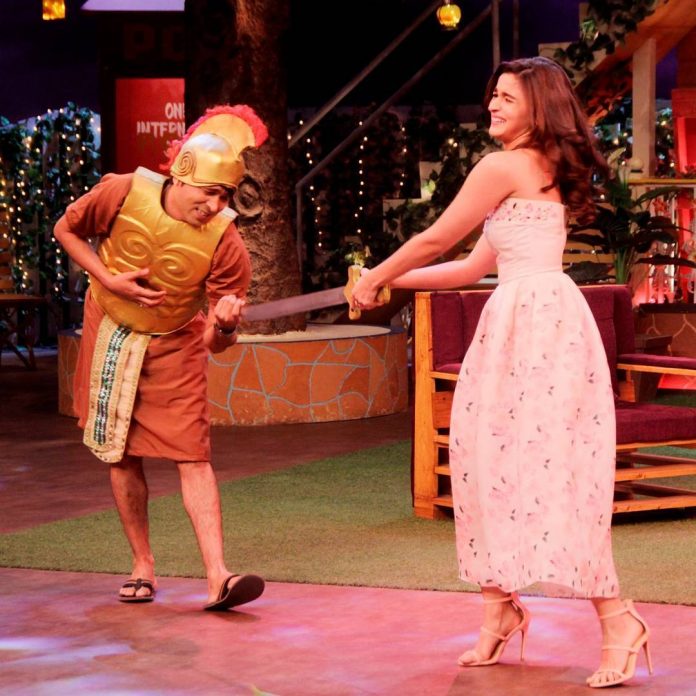 After several speculations, Chandan Prabhakar has broken his silence on his return to Kapil Sharma's show. The actor went live on Facebook from sets of The Kapil Sharma Show and has assured his fans that they will soon be able to see their favourite chai-wala on the show. Chandan and Kapil have been friends since childhood and the two have finally mended their difference. Not many know this, but Chandan Prabhakar and Kapil Sharma are from the same village in Punjab and grew up together.
Kapil's recent brawl with Sunil Grover, saw many actors leaving the show including Ali Asgar, Chandan Prabhakar and Sunil himself. Chandan had so far remained silent over his return to the show but has now reconciled his differences with the host Kapil Sharma. The reconciliation happened when Kapil Sharma paid Chandan's family a visit to congratulate them on the birth of his daughter.
Kapil Sharma's show had suffered a loss of TRPs after some of its strong and popular characters Sunil Grover, Chandan and Ali Asgar abruptly exited the show owing to Kapil and Sunil's mid-air brawl. The only ones who remained loyal were Sumona Chakraborthy and Kiku Sharda. Recently, Ali Asgar confirmed that he has joined rival Krushna Abhishek's show and Sunil Grover too will be making guest appearances on it.
But now it seems like The Kapil Sharma Show is back in the TRP race! The audience will soon be able to see Kapil Sharma having petty arguments with Chandu chaiwala on the show! Now the only question remains, if and when will Sunil Grover and Kapil Sharma work again? Meanwhile, several celebrities including Rishi Kapoor and Sunil Pal has tried convincing Sunil Grover to forgive and forget, but all in vain.
Photo Credits: Chandan Prabhakar Official Instagram account