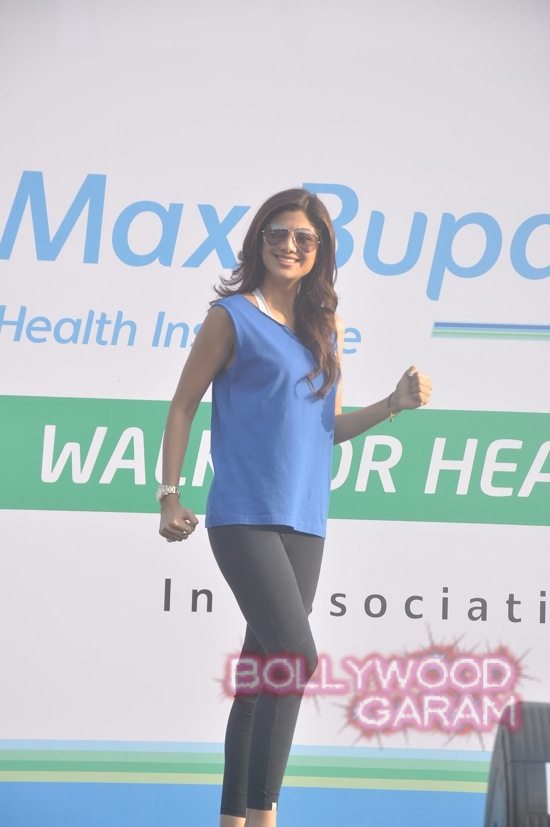 Bollywood actress Shilpa Shetty encourages people to walk more at a health initiative launched by Max Bupa.
Bollywood actress Shilpa Shetty attended an event that was launched by health insurance company Max Bupa. At the event, Shilpa encouraged people to walk more and adopt a healthier lifestyle. The event took place in Mumbai on November 10, 2014. The start of the event was preceded by a few words of encouragement from Shilpa.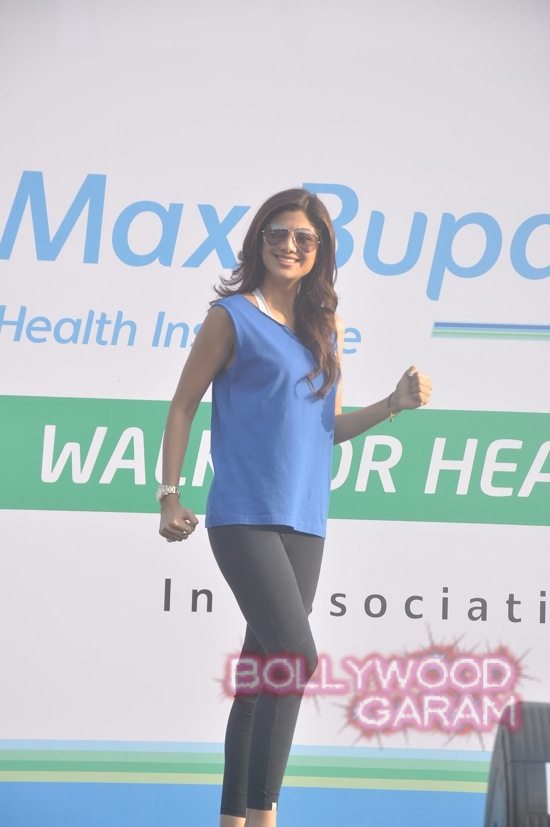 Shetty looked fit and fine in a blue sleeveless t-shirt and a pair of black tights. Even after being a mother of a child, she has really taken care of herself and her body.
Along with Shilpa Shetty, famous animated cartoons like Chhota Bheem and Ben 10 were present at the event.