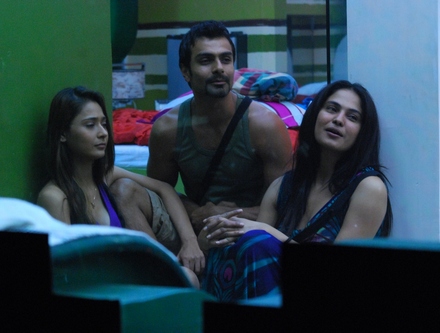 Bigg Boss: The house of Bigg Boss 4 has never been away from fights and arguments. Initially Dolly Bindra had been the center of attraction, and now it's Ashmit Patel who is helping the channel to pull all the TRPs for the channel, by getting into arguments with the inmates of the house.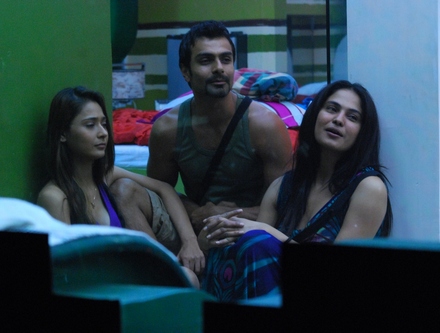 This time it was Sarah Khan, with whom Ashmit got into an argument for the reason that she has been partial to some of the inmates of the house. He also accused her that, she has been practicing politics in the house.
Ashmit lost his temper after Sarah had accused Bigg Boss of being too partial towards Dolly Bindra. She said that, Bigg Boss has been giving special attention and rights, after Dolly re-entered the house. To which Bigg Boss in front of all the house mates had clarified that, Dolly was brought back in the house at public demand.
After the argument Sarah was upset and said that she was missing her husband Ali Merchant and also requested the audience to eliminate her out of the game, which eventually happened today.