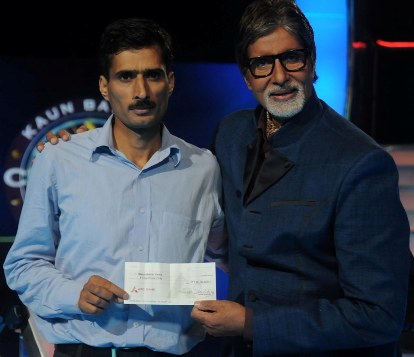 The popular TV game show 'Kaun Banega Crorepati' has already got its 'crorepati' on the show. Manoj Kumar Raina, who was uprooted from the Kashmir Valley when the militancy broke out in the year 1989, became the first contestant of the season to win Rs. 1 crore.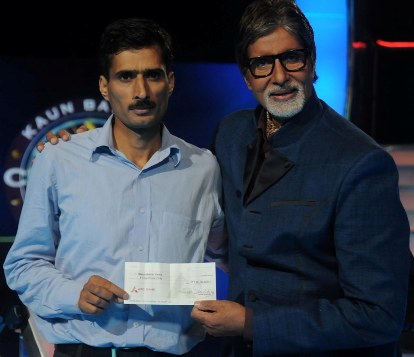 He is the first contestant from Kashmir to be on the hot seat, met his favourite actor and megastar Amitabh Bachchan and is now capable of building his own house in the Kashmir Valley, which he had left about two decades back.
The Kashmiri pandit who also wants to help others expressed, "My house in the Kashmir Valley was destroyed during the militancy. We were forced to leave the place, and since 1990, I've been living in Jammu. Ever since then, I have wanted to make a house in Kashmir, and that's what I want to do with the money I have won". Since his family was displaced, he visited the place thrice.
Raina while talking about the host said that Bachchan is a great legend and 'he shows so much love and affection, he is so warm, and the way he talks to people, on and off the set, is magical. It is unmatched". The victory of the Kashmiri man will be aired on September 9, 2012 on Sony Entertainment Television.