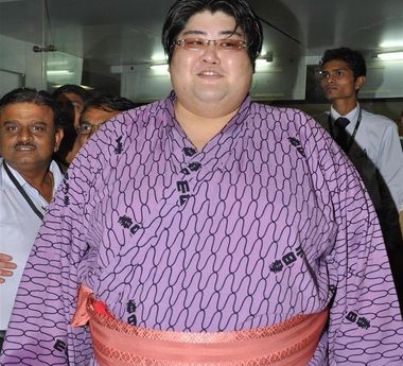 The makers of the popular reality show Bigg Boss 5 have once again planned to bring another surprise guest in the house. Former Japanese sumo wrestler Yamamotoyama will be entering the houseon the semifinal episode on December 31, 2011.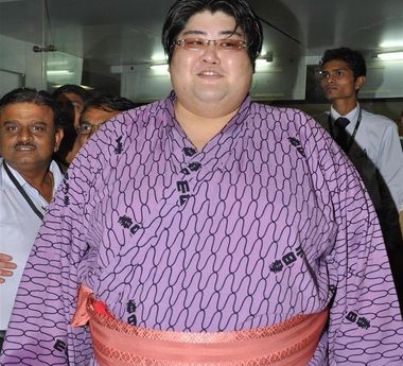 The sumo wrestler, also known as Yama, was initially skeptical about the idea of entering an Indian reality show due to the language barrier but his interest in the Indian culture made him take up the offer. The wrestler while speaking through a interpreter said that he does not under stand Hindi or English and that the show will be a good platform.
Yama weighs 601 pounds and is the heaviest Japanese born sumo wrestler ever. The wrestler said that he will have placards and pictures so that he can communicate with the other housemates.
Then show has now reached in the final stages with final six contestants remaining in the house. The contestants in the house now include Akashdeep Saigal, Amar Upadhyay, Siddharth Bhardwaj, Juhi Parmar and Mahek Chahel. When asked if he knew about the show hosts Salman Khan and Sanjay Dutt, he said that he heard about them but does not know much about them. But Yama added that the song 'Kolaveri Di' as reached Japan too.