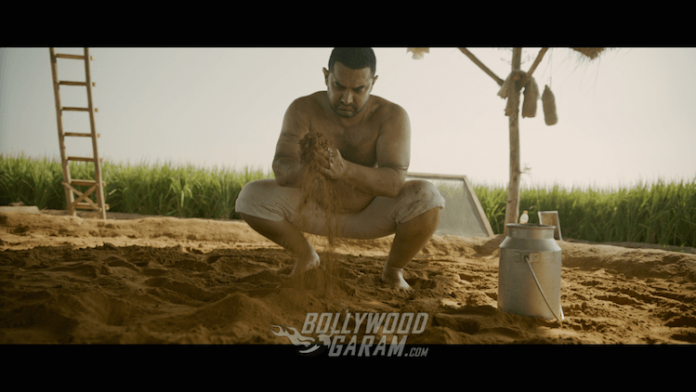 The Inspiring Story of Geeta and Babita Phogat Comes to Life
Movie Name: Dangal
Cast: Aamir Khan, Sakshi Tanwar, Fatima Sana Sheikh and Sanya Malhotra
Director: Nitesh Tiwari
Running Time: 160 minutes
Bollywood Garam Rating: 4/5 stars
The eagerly awaited Aamir Khan starrer Dangal finally released on December 23, and we are excited to review it for our readers!
But before we jump into the review, let's take a moment to applause the efforts put in by the entire team and cast of Dangal into promoting it. As a regular on Bollywood Garam, you must have come across several galleries and articles of Aamir Khan and his co-stars Sanya Malhotra and Fatima Sana Sheikh promoting Dangal through different platforms and events.
Browse through Dangal Promotion Gallery
Dangal Overview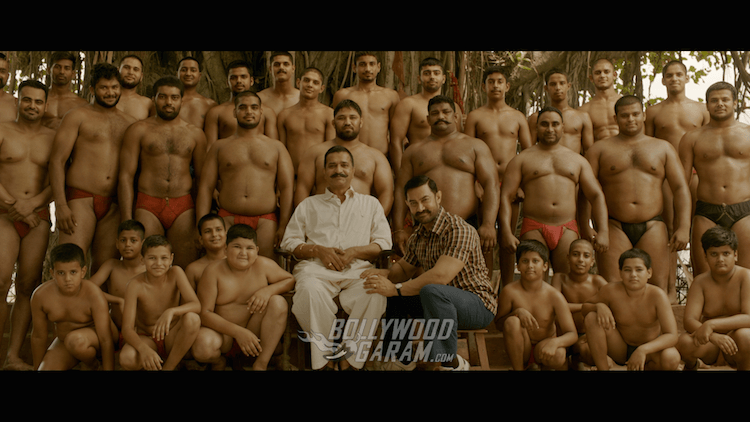 The movie is a biopic based on the real life story of Indian wrestler Mahavir Singh Phogat and his journey of training daughters Geeta and Babita Phogat to become World Champions Wrestlers.
Dangal Real Life Facts
For those who still haven't watched the film, Bollywood Garam is proud to share that Geeta Phogat won the first Gold Medal for India in the Women's Freestyle Wrestling Category in the Common Wealth Games held in New Delhi in 2010!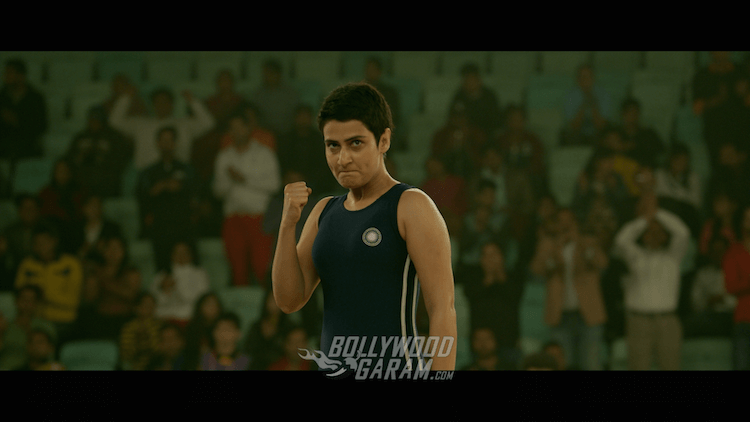 Younger sister Babita Phogat too did the country proud by securing a Silver Medal in the Women's Freestyle Wrestling Category in 2010 Common Wealth Games, the next day.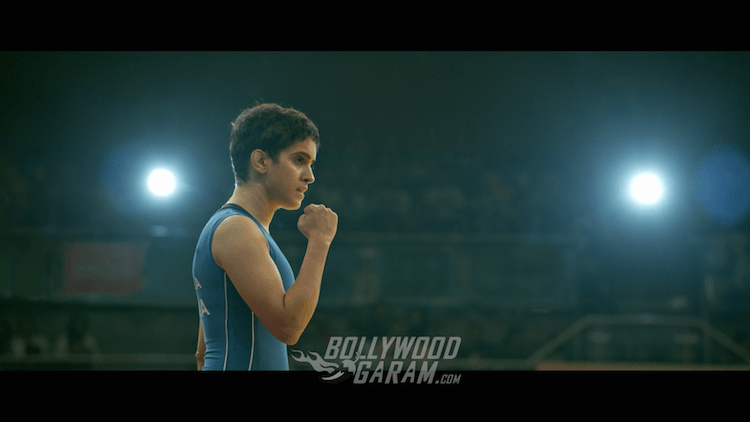 After their first victory the girls went on to win medals at several other international events including the 2014 Common Wealth Games held and Glasgow and the International Wrestling Championships held in 2012 and 2015 respectively.
Dangal Movie Review
The makers of the movie have narrated the journey of a wrestler who wishes to have a son but his wife gives birth to girls instead. While the father is dismayed by the birth of girls, assuming that they won't be able to carry his wrestling legacy ahead – he was soon proved wrong.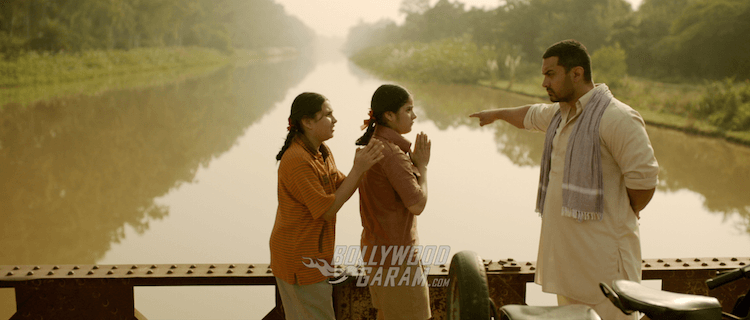 One day when his daughters came home after bashing a few boys in the village, Mahavir Phogat (played by Aamir Khan), realizes that even his daughters could wrestle. This is when he starts training his daughters. Like all Aamir Khan movies, this one too will force audiences to appreciate it to the maximum.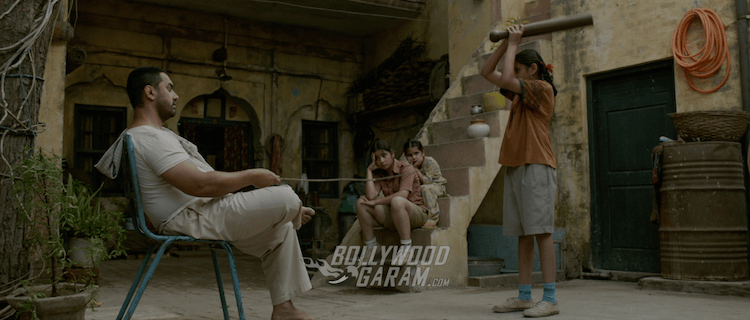 The script writers deserve special appreciation for narrating the struggles of Mahavir Phogat training his daughters to be wrestlers in an village, remarkably well.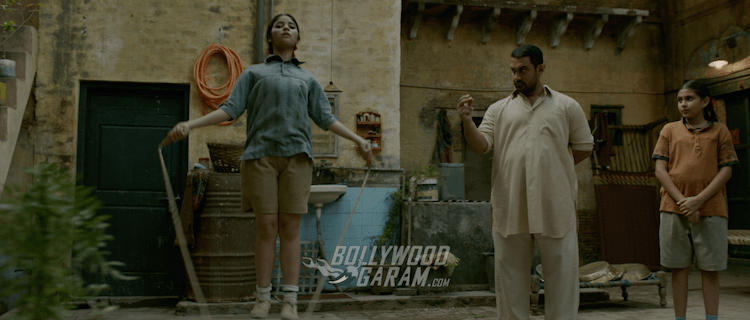 Performance wise, Aamir is bang on as a wrestler and portraying the character in it's true earthy tones – doing it justice. Sakshi Tanwar plays Mahavir's apologetic wife and can be appreciated for her dedication and hard work in learning the Haryanavi language.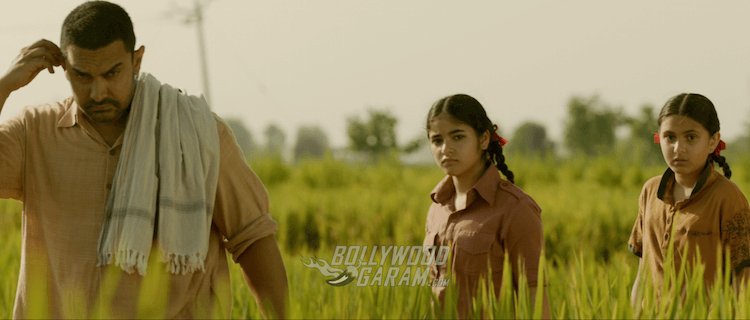 The story manages to engage the viewers despite the fact that it is not a love story. The best part is that the movie scores the best in terms of performances. Debutants Sanya Malhotra and Fatima Sheikh are definitely going to be competing for an award in the Category of Best Female Debutant of the year in the upcoming Filmfare Awards! Their performances as Geeta and Babita Phogat are truly amazing.
Dangal Becomes as Fourth Largest Overseas Grosses of 2016 – Earns 209cr So Far!
Overall it is a must watch movie for all Aamir Khan fans, wrestling enthusiasts and everyone looking for some good quality entertainment.
Read Salman Khan watches Dangal with family on Friday, December 23
See Exclusive Photos from Dangal's Grand Premiere on Thursday, December 22
See Photos from Amir Khan's Private Screening of Dangal for Close Friends at His Residence on Wednesday December 21
Photo Credits: Viral Bhayani