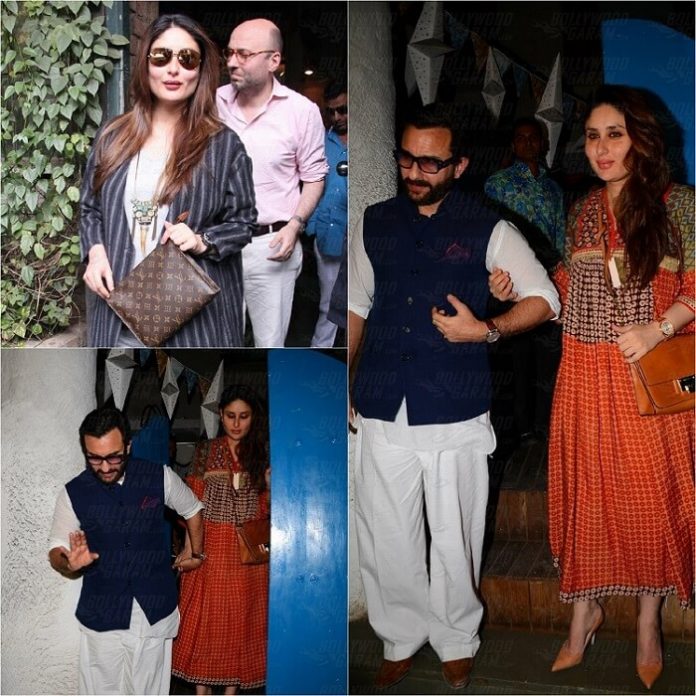 Saif Ali Khan and Kareena Kapoor Spent Some Couple Time Together Post Birth of Baby Boy Taimur
Kareena Kapoor Khan surely knows how to celebrate her motherhood in style! The royal couple who just become proud parents of baby boy – Taimur Ali Khan Pataudi, were seen spending some quality time together over lunch and dinner dates, all through last week.
Take a look at these photos from their Dinner at Olive Restaurant –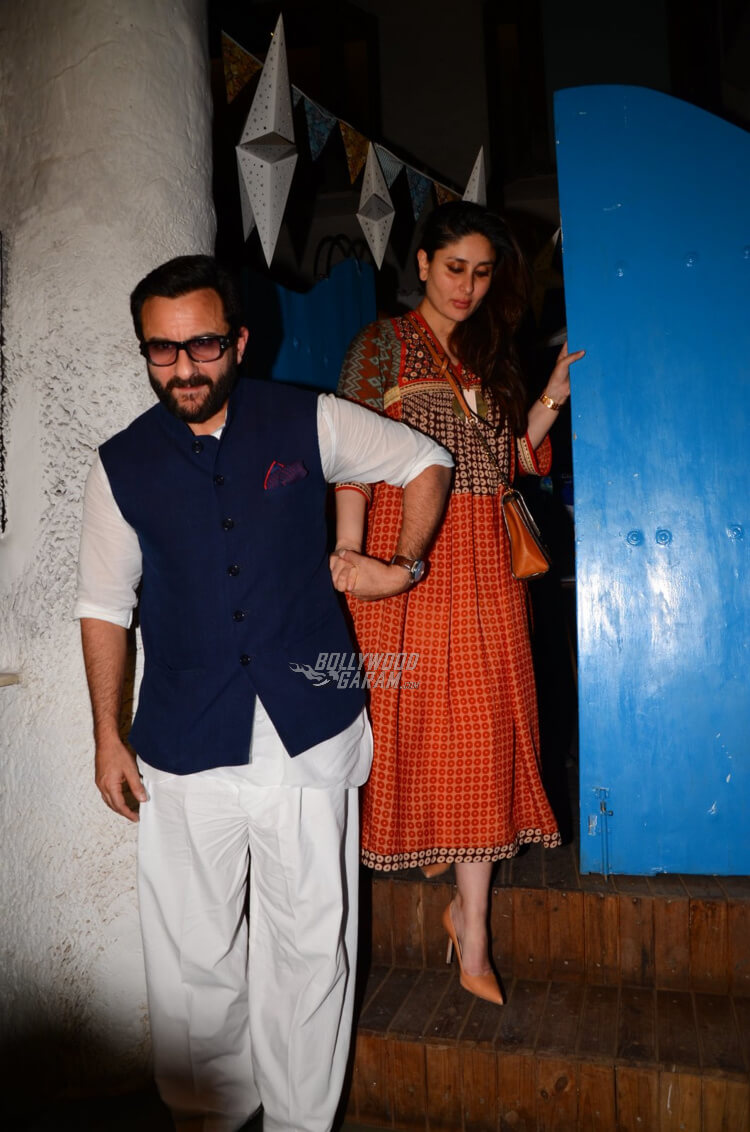 Nawab Saif Ali Khan and Begum Kareena Kapoor were spotted enjoying a dinner date at Olive Restaurant on December 28th, 2016. They were accompanied by close friends – Diya Mirza with husband Sahil Sangha and Konkana Sen Sharma.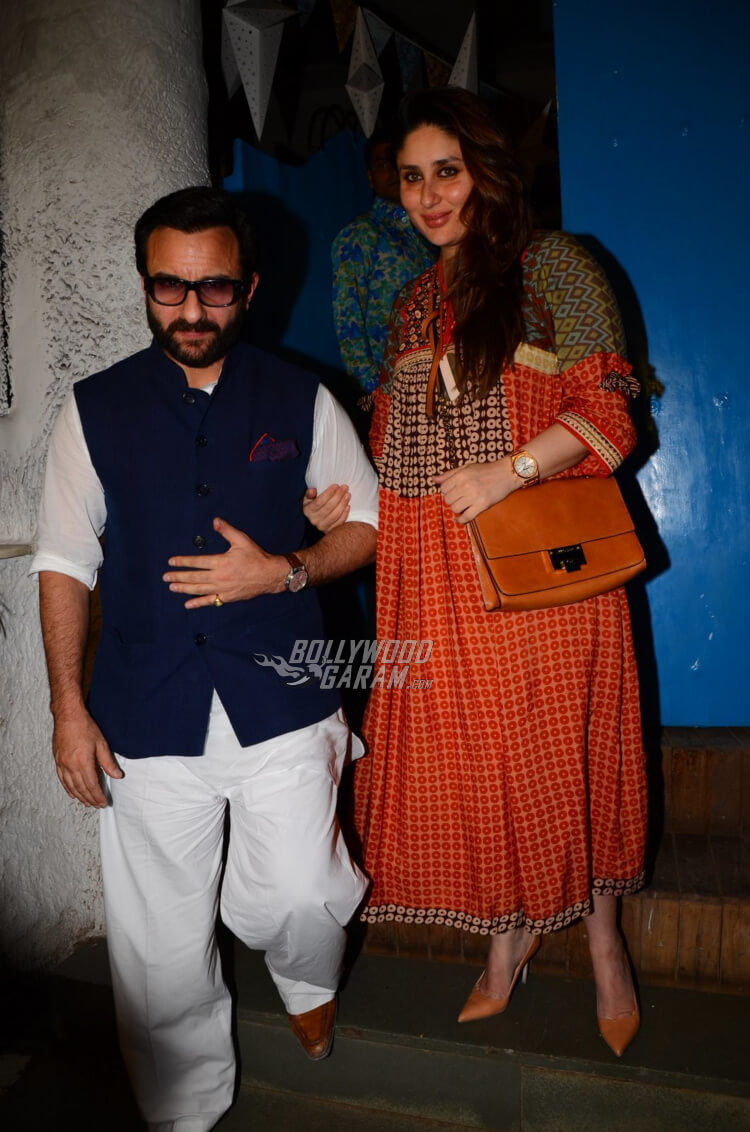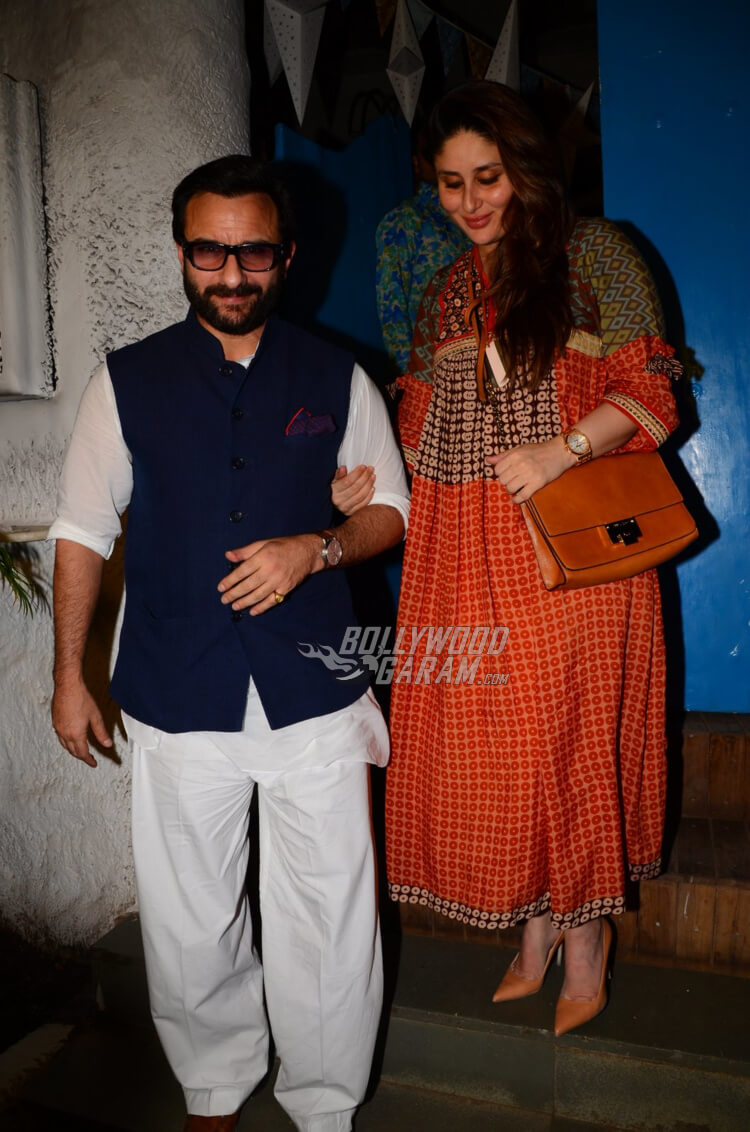 Kareena Kapoor looked gorgeous in an ankle length dress which she paired with sandy brown color heels and bag. She walked out hand in hand with Husband Saif Ali Khan who looked equally impressive in a White Kurta, paired with a Blue waist coat (a classic combination).
And here's Konkana Sen Sharma shying away from the shutterbugs as she dashes straight to her car from the restaurant.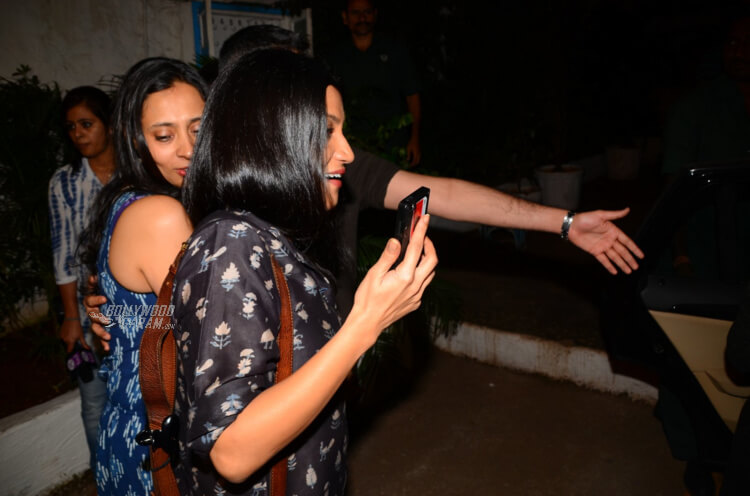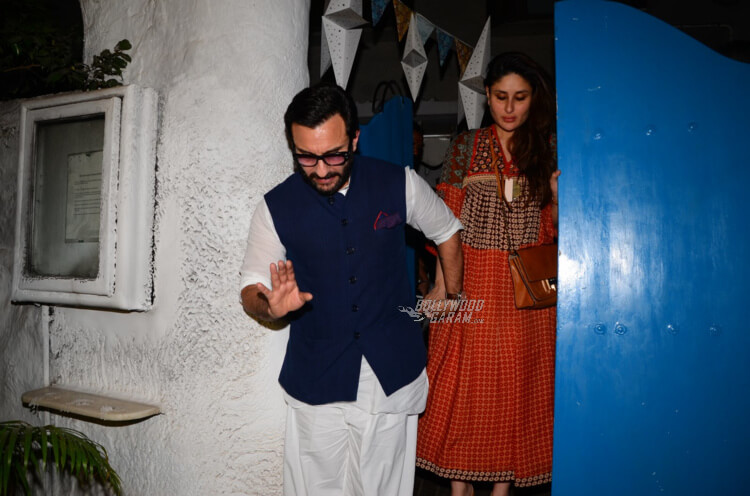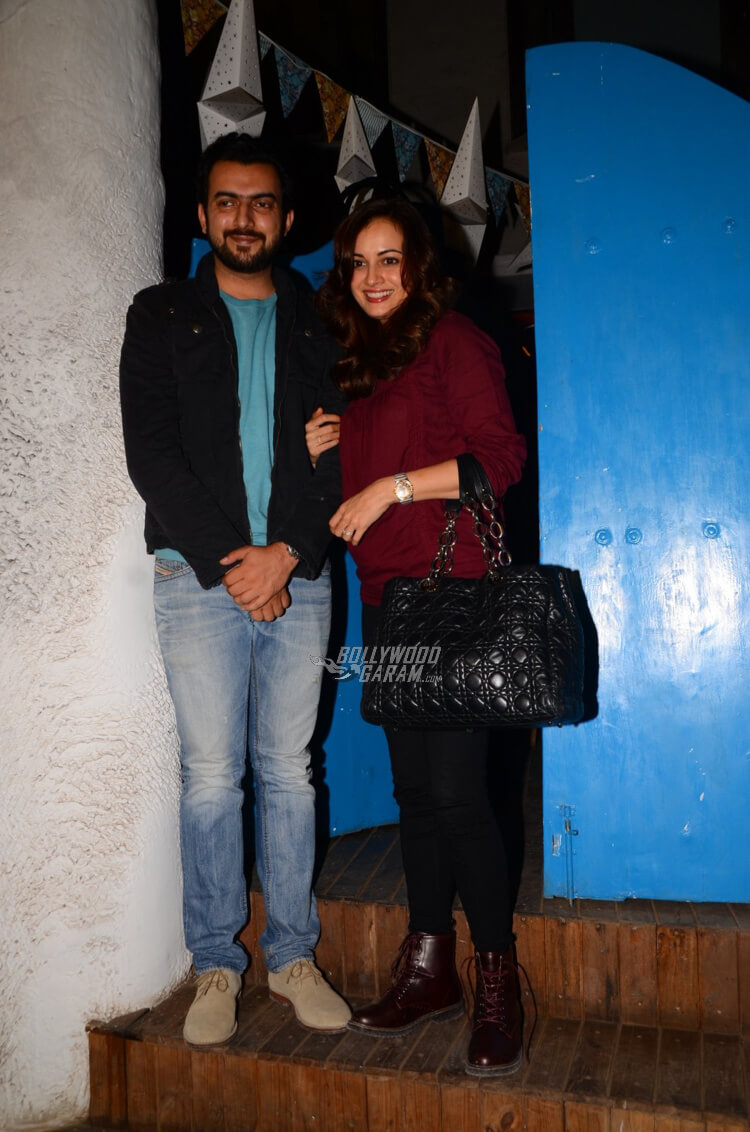 Diya Mirza looked effortlessly gorgeous in her maroon top and boots where as husband Sahil Sangha kept it rather casual.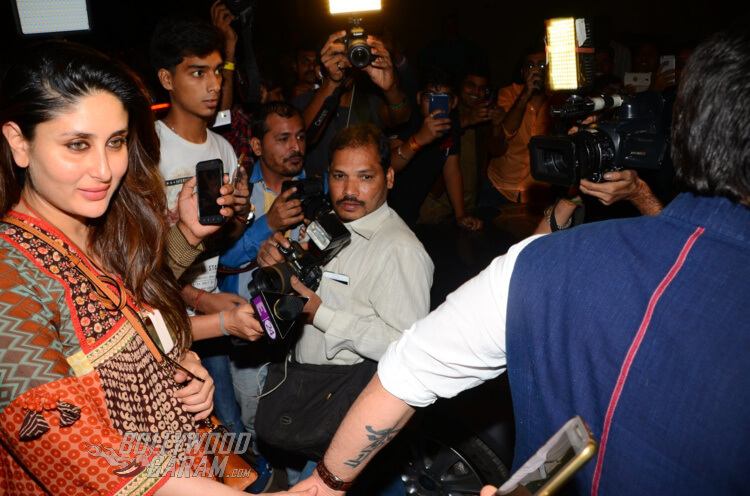 We can't stop noticing the glow on Kareena's face and the famous tattoo on Saif Ali Khan's arm, proclaiming his love for his wife.
Take a look at these pictures from Saif Ali Khan and Kareena Kapoor's lunch date at a Pali Village Cafe in Bandra, Mumbai –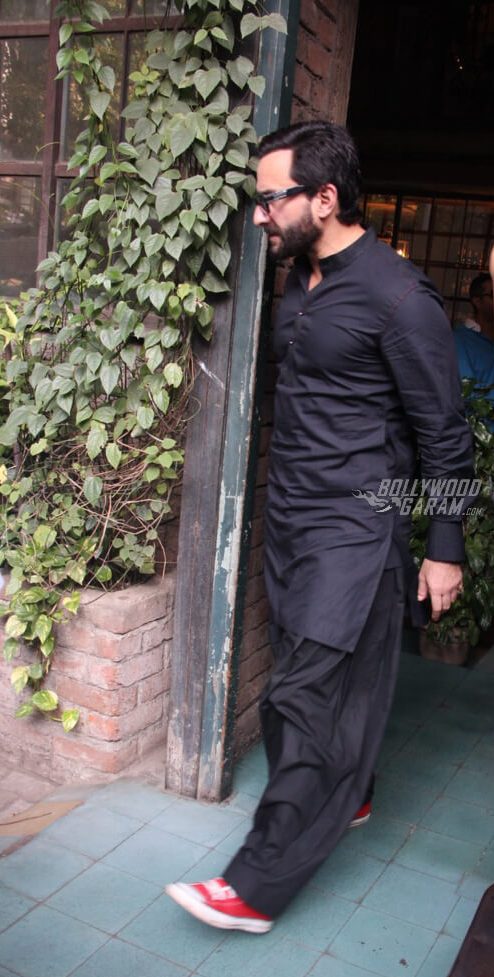 The proud parents were seen again on December 30, 2016. This time it was just both of them spending some quality time together. at Pali Village cafe. Kareena and Saif both looked extremely stylish on their lunch date.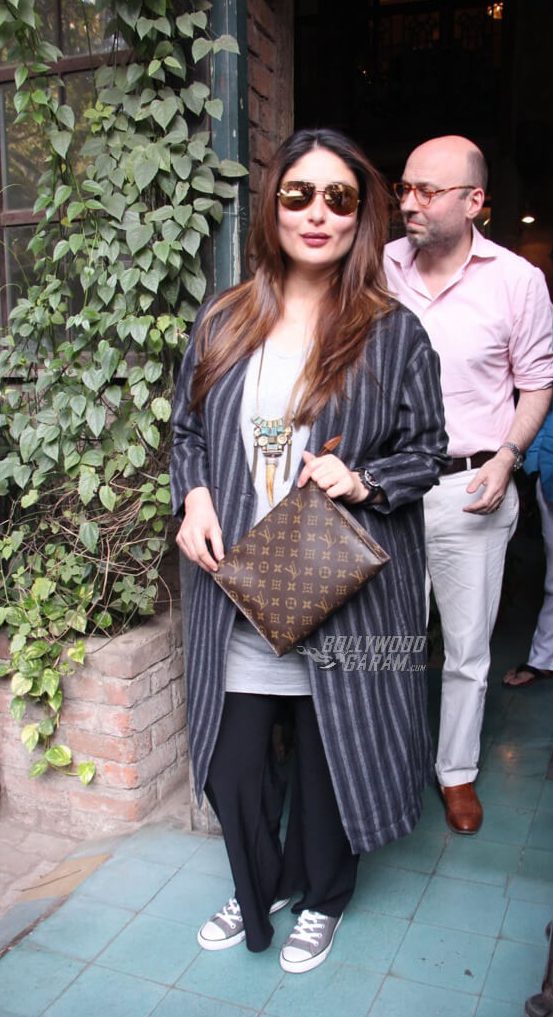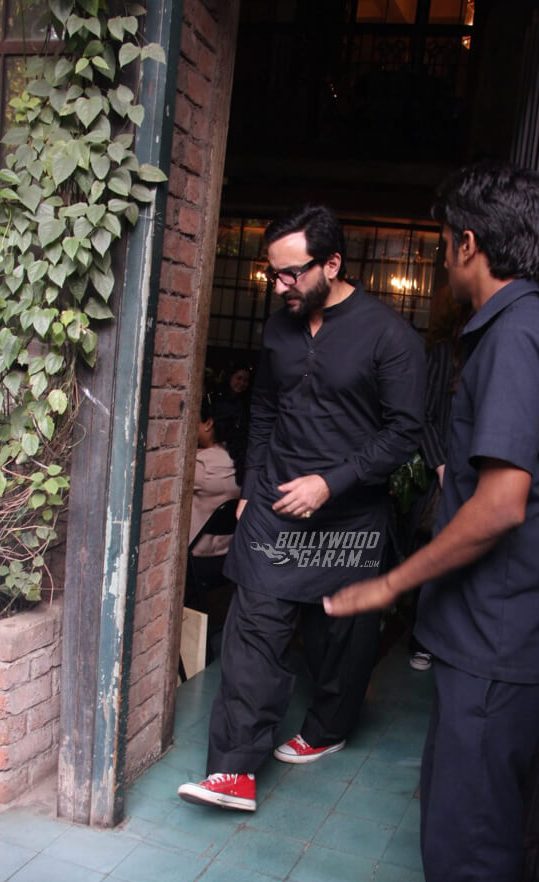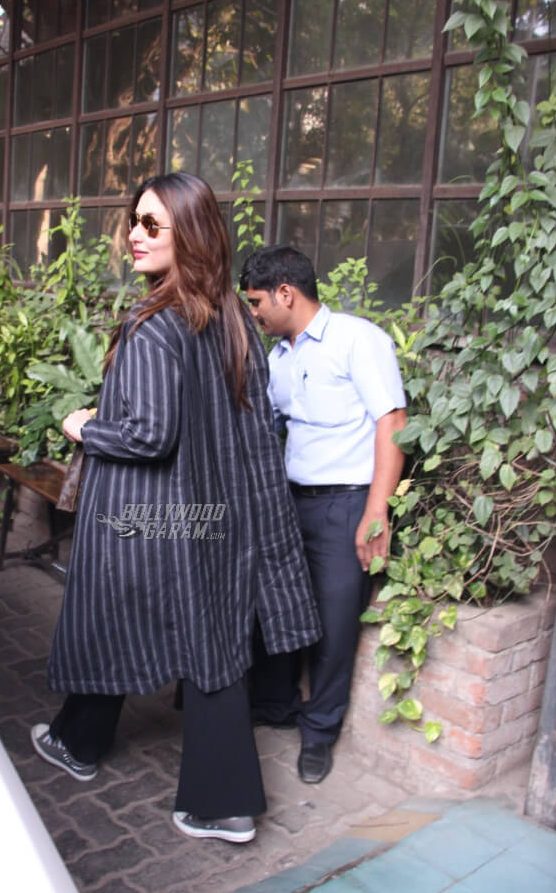 Kareena Kapoor Khan kept it casual but added the finishing touches by pairing it with a long black over coat, which looked exceptionally stunning! Where as Nawab Saif Ali Khan carried off his black pathani with true royal panache.
Did You Notice something?
Both of them were spotted wearing similar sneakers on their date. While Kareena KApoor chose to wear Blue ones, husband Saif Ali Khan matched his pathani with some cool Red sneakers!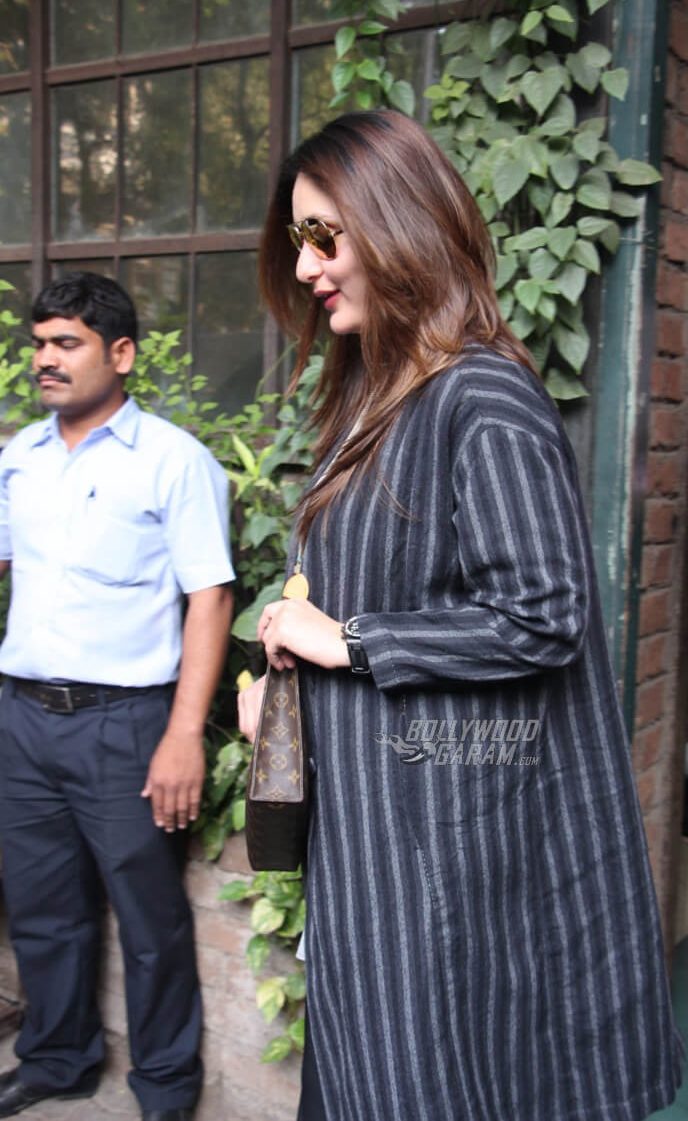 Stay tuned for latest updates on your favorite couple only on Bollywood Garam.
See Photos from Saif and Kareena's Christmas Bash at their Residence
Photo Credits – Viral Bhayani