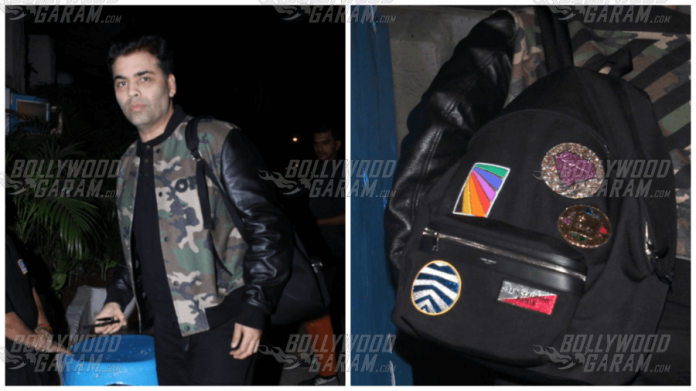 After Creating Controversies With His Biography, The Director – Producer Was Spotted With a Gay Pride Flag Tag on His Bag!
His recently released Biographgy (on January 15)- An Unsuitable Boy, sparked a national debate about being gay in India. In his book, co-authored with journalist Poonam Saxena, Johar writes that –
"everybody knows what my sexual orientation is, I don't need to scream it out. If I need to spell it out, I won't only because I live in a country where I could possibly be jailed for saying this. Which is why I, Karan Johar, will not say the three words that possibly everybody knows about me."
This statement from his book has created much debated around the LGBT community. While those close to Karan call it a bold move, some activists from the community have called it a blow to their efforts and have severely criticized his move to not come out of the closet and make a strategic remark instead.
Several speculations have been made over the years around Karan's sexual orientation, but his biography addresses the Elephant in the room rather well, read the following excerpts from his book, An Unsuitable Boy –
"The reason I don't say it out aloud is simply that I don't want to be dealing with the FIRs. I'm very sorry. I have a job, I have a commitment to my company, to my people who work for me; there are over a hundred people that I'm answerable to. I'm not going to sit in the courts because of ridiculous, completely bigoted individuals who have no education, no intelligence."
His book is currently one of the top bestsellers on Amazon and has sparked off a plethora of debates including why won't the star Director – Producer use his celebrity status to promote and fight for gay rights in India. Many believe that a mainstream celebrity, fully involved in fighting for LGBT rights in India is what's needed to change the public mind set.
Check out that (proud) rectangular Gay Pride Flag Tag on Karan Johar's backpack –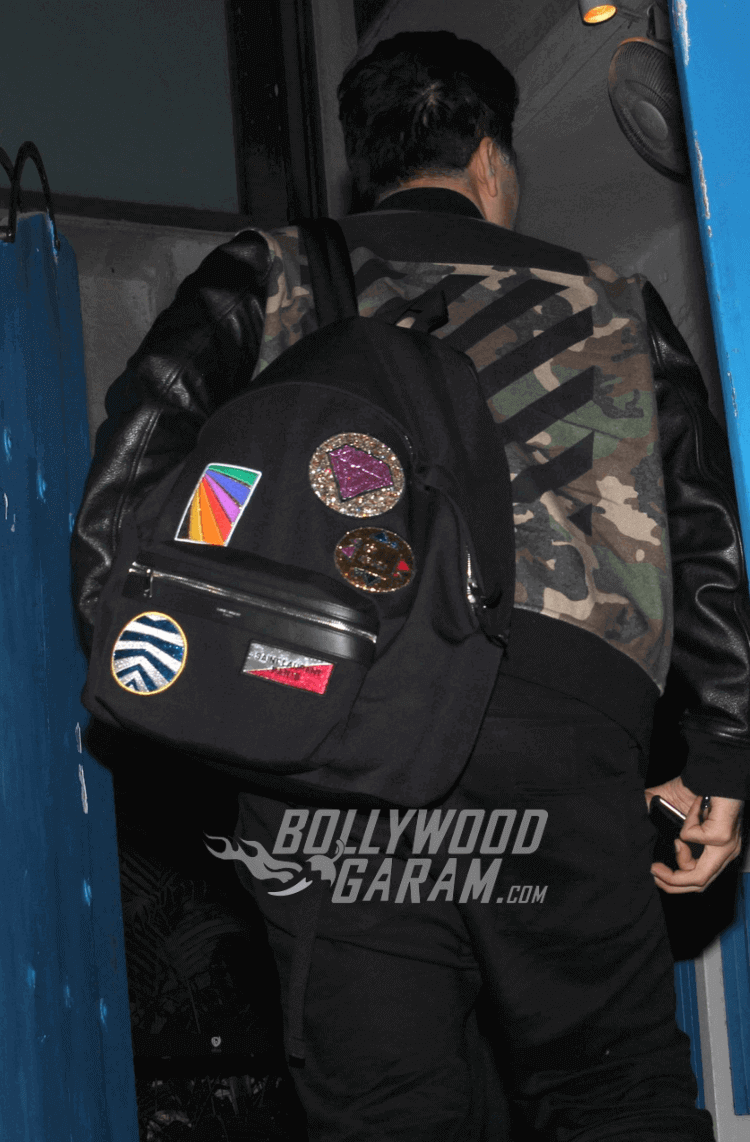 While mainstream Indian Cinema has tried to address the stigma faced by the LGBT community in India, the latest movie Aligarh (2016) created an uproar with it's story line and was banned in many parts of the country due the supposedly offensive nature of the movie.
Aligarh's screenwriter, Apurva Asrani, who has publicly admitted he is gay, criticized Karan's An Unsuitable Boy in an open essay penned for the The Wire –
"Do you realize that your statement will push so many people who struggle with their identity back into stuffy closets?"
He also went on to add  that Johar's statement about the implications of Section 377 were incorrect –
"you cannot get arrested for saying you are gay. You cannot even get arrested for being gay. The law (Section 377) can only be invoked against you if you are first caught in the act."
We say, 'each to his own'. And putting all these controversies aside, we are eagerly looking forward to Karan's next movie this year!
Stay tuned for latest updates on Karan Johar and check out the latest pictures from his Terrace Bash held on the same day.
Photo credits: Viral Bhayani