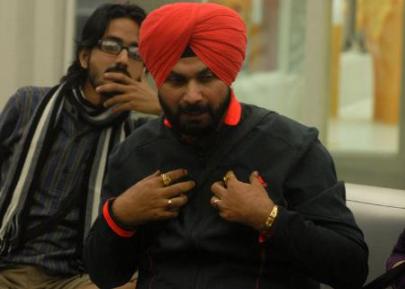 Former Indian cricketer Navjot Singh Sidhu underwent a Layered Voice Analysis test, also known as LAV, as part of his stint on the Bigg Boss 6 TV show. The LAV test was conducted on the veteran cricketer, as he has maintained a diplomatic presence on the show so far.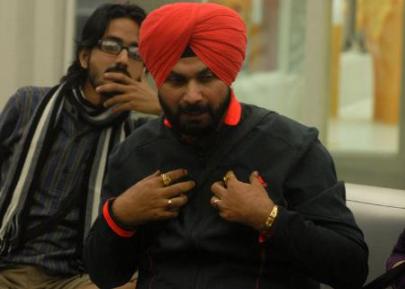 Sources from the production unit said that the cricketer has been very positive and friendly with other contestants on the show so far, due to which he needed to be given a reality check. The ex-cricketer was asked about 20 questions on the show, which not only included queries about his cricketing career, but also his thoughts on the participants on the show.
Singh was also asked if he had ever cheated during his international cricketing career and he confessed that he had. Siddhu said that once he had  taken a Courtney Walsh catch on the boundary ropes, which had helped the Indian team win the match and he expressed regret about the issue.
Surprisingly, he also said that actor Vrijesh Hirjee is the most cunning contestant on the show this season. The cricketer went on to admit that Karishma Kotak was the prettiest face on the show.
Sidhu was recently also put in the panic room of the show as well, while the upcoming weekend will see actress Mink Brar entering the show as a wild card entrant. Brar said that she intends to get rid of the dullness on the show and bring some excitement to proceedings.