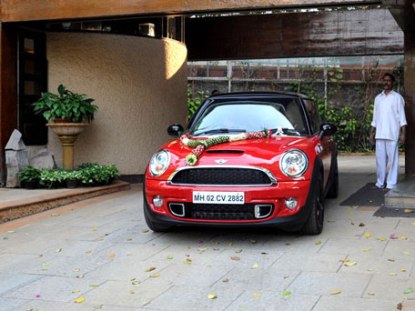 Bollywood couple Abhishek Bachchan and Aishwarya Rai Bachchan's daughter Aaradhya Bachchan has turned one year old on November 16, 2012. On the happy occasion, the latest addition to the Bachchan family has got a BMW Mini Cooper as a birthday gift.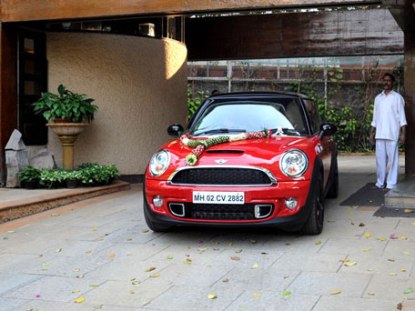 The proud grandfather of Aaradhya, Amitabh Bachchan, was spotted driving the sparkling red-and-black car on Diwali night, which the entire family had gone to pick up for the little one. The first birthday gift for the little princess might be a grand one, but her mother said that the celebrations will be private and quite.
The proud mom and dad were spotted at an NGO on Children's Day, where Aishwarya revealed that the family will have a quiet celebration on the occasion, which will include just the family members. Abhishek said that first birthdays are generally special for mothers as they spend so much time with the little ones and care for them.
Aaradhya made her first public appearance on Aishwarya's birthday earlier this month as the Bachchan baby was kept away from the media glare for a long while, citing that it was a very private affair. On the occasion of Diwali, the Bachchan family threw a grand bash at their residence 'Jalsa', which was attended by several Bollywood stars.