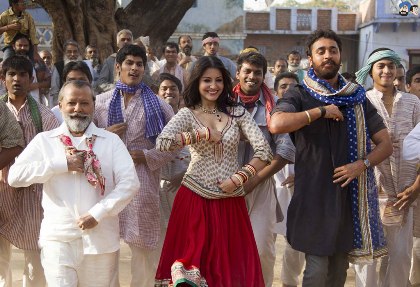 Bollywood movie 'Matru Ki Bijlee Ka Mandola' has been released on January 11, 2013 and at first impression the title makes it seem like the flick would be a rustic comedy. However, filmmaker Vishal Bhardwaj has failed to get a good script, due to which the movie does not score much in terms of quality.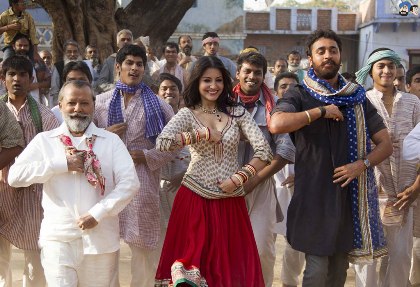 If you are wondering what the name of the movie means, then it actually means nothing and are names which have been jumbled up to make a phrase. The story has been set up in a small village in Haryana, which has been named after the Mandola family and revolves around Harry Mandola, played by Pankaj Kapoor.
The first half of the movie has a very slow narration, due to which it fails to hold the attention of the audience. There are also a few comedy scenes, but very few are sensible enough to make the audience laugh. The only good thing the director has done is the sketching of the characters and the actors have done a great job in playing their parts.
Anushka Sharma is more of eye candy in this movie and she is generally typecast in such roles in other movies as well. Imran Khan's Haryanvi accent is quiet impressive, but there are few times he can be seen fumbling. Overall, nothing stands out in this movie and one an give it a miss if not really interested in the actors on display.